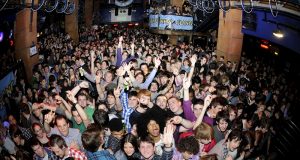 The venue has served KU students with crazy nights out ...
Read More »
Roxanne Hoare-Smith was lucky enough to see Rihanna on the sixth night of her 777 tour. But did it live up to her expectations?
Read More »
Banquet Records has brought the likes of Ash, The Futureheads, the Cribs and (repeatedly) Frank Turner to Kingston. How did it become such a success in just five years?
Read More »