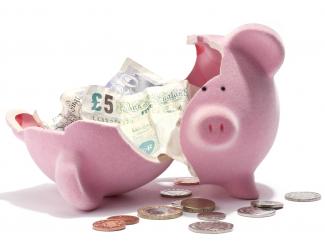 New experiences and a new life, that's what being a fresher is about. Independence is something we all look forward to as adults. However being a student can sometimes take the joy away. As a fresher it's your duty to let your hair down, but beware of the cost.
According the National Union of Students (NUS), research shows that the student loan doesn't suffice for the increased cost of living. The NUS is an organisation that is run by students, for students. Their NUS extra card helps students get bigger discounts than are available with the student ID.
Supermarket offers
Expenditure on travelling, groceries and utilities can be controlled if you are just aware. For example, always buy your rail or bus tickets in advance- what would cost you £12, will only cost £2. Secondly, supermarkets have offers on food, which believe it or not could save you at least a £100 a year.
If you are not living in halls in your first year, be vigilant in the way you use energy. Do not leave your gas running for hours and always turn off the light when the room is not in use. For international students who want to make calls back home, either Skype it, or buy a Lebara or Lyca pay-as-you-go sim that costs 99p.
Turn lights off
When the occasional party turns into daily nights out or the fancy take-out turns into a staple diet, we can see our money vanishing. All of us have probably had the same reaction aloud: "I have no clue where I spent it". Getting advice isn't something we usually do but, if your bank balance is sinking faster than the Titanic it's time to get professional help.
The university is always there to provide support and advice for students who have financial issues. Contact the student advisory centre on 020 8417 7312 or visit your nearest Citizens Advice Bureau, if you think you require some help.
A word from KU spenders:
"Supermarket's own brand can save your life! Always have a bottle of water and a snack in your bag, in case you feel peckish." – Natchaya Tammatattayotin, 20, international business
"50% off a takeaway isn't actually a bargain when you can get a pizza for a pound at Lidl." – Joseph Day, 21, pharmaceutical science
"Take lunch from home for sure!" – Jane Hargreaves, 27, pharmacology
"Create an excel spreadsheet to manage the money you have. It helps you keep track of the way your money is spent." – Omar Al-Dabbagh, 22, aerospace engineering.
"Don't take your card on a night out if you're a moron like me and are likely to spend a week's budget on alcohol." – Rosie Smith, English literature & creative writing graduate
"Studentbeans.com saved my life! It taught me how to make a cake in a mug!" – Zoe Bloss, English literature & drama graduate
"If you are going to hit the high-street stores then carry a limited amount of cash!"- Hanette Ibrahim, 20, journalism