If you aren't planning on playing fancy dress on a night out or harassing your poor neighbours for sweets, you need our official Halloween Horror Guide!
So lock the front door, turn off the lights and get ready to snuggle up for some scorching horror films.
Here is our ultimate spine tingling movie list…
1. VHS (2012)
If you are a fan of anthology films then this one is for you. Made up of a collection of five different horror segments, this is a truly effective film which explores all sides of the horror genre so it never gets boring. With sacrifices, demons, killers and an interesting wraparound, that ties it all together nicely, you will be thrown into the depths of the narrative and on the edge of your seat until it reaches its climatic conclusion.
2. No One Lives (2013)
This little gem of a horror takes the genre back to its roots with a nice old fashioned serial killer on the loose story. However it doesn't unfold in the way you'd expect. Featuring the villain of this year's Fast and Furious 6 and one of the stars of the up and coming new Hobbit film, Luke Evans at the helm, this film has twists and turns throughout. There are some inventive deaths and great lines of dialogue delivered by Evans; this one is surely going to entertain you over the Halloween season. Buckle up for one hell of a ride!
3. Friday The 13th (1980)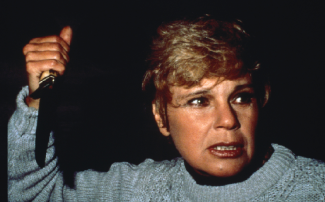 The original and of course the best instalment of this classic horror franchise sees the birth of Jason Voorhees, one of horror's most infamous killers. Jason goes on a rampage on Camp Crystal Lake where a group of campers are residing over the summer. Full of great 80's charm, cheesy music and some classic slow motion moments this one never fails to entertain. If you fancy a slasher piece to indulge in this year then this is the best film to go for. With its many sequels you could make a marathon out of a quiet night in.
4. Identity (2003)
If psychological thrillers are more of your scene than gory blood curdling horror, then you have to add Identity to your viewing list this Halloween. The film is gripping from start to finish, cantering on ten strangers who all end up at the same motel one night during a torrential rainstorm. Each of them unique as they find out more about each other, they discover that they all have one thing in common.
The film involves many twists until its epic climax that you will never see coming. Atmospheric and eerie, this one will stay with you long after seeing it.
5. The Sixth Sense (1999)
Linking in nicely with entry number 4, this is a classic super-natural horror with one of the best twists in cinema. The film follows the story of young boy Cole who has a gift of communicating with spirits and enlists the help of psychologist Malcolm Crowe (Bruce Willis). The chemistry between the two is compelling and the film has a more moral message at heart too, which overtakes the horror in parts; that being said, there are some extremely creepy scenes here. The once master of suspense: M. Night Shymalan, definitely delivers the scares effectively. This is good if you are looking for something more focused on the story and the relationships than a blood and guts horror film.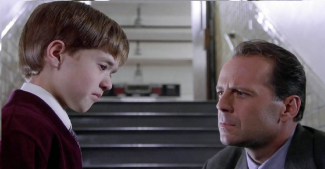 6. The Blair Witch Project (1999)
This film focuses on a group of young filmmakers who venture into the woods of Maryland to make a documentary about the local Blair Witch legend. All that was left behind was their camera footage and that is what the film depicts. Not so much about what you see but relies more on your own imagination for scares. This delivers well on creating an eerie atmosphere and there are plenty of terrifying moments. You'll find yourself on the edge of your seat and probably unable to sleep without the light on.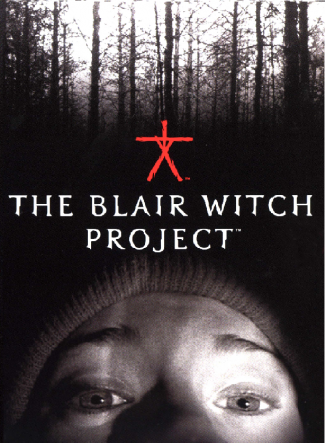 7. Kill List (2011)
More of a horror thriller with a hint of crime thrown in, this impressive film focuses on a hit man taking on his next job a year after his last ended badly. As he becomes more involved with his associates and discovers there is a large pay off waiting at the end, he realises that what once seemed like a simple hit is actually something else entirely. It spirals into darkness and takes a number of unexpected turns. There is not a great deal one can reveal without spoiling it, but the film is gripping, thrilling and realistically horrifying. This will surely leave a mark on you and is well worth a second viewing at least.
8. The Last Exorcism (2010)
This instalment delves into another aspect of horror: the demonic form. It follows minister Cotton Marcus as he goes to perform his last exorcism and agrees for it to be filmed by a documentary film crew. However when he reaches the victim, Nell and her family, he realises he is out of his depth and this may actually be a serious case. As he gets drawn further and further into the situation there appears to be other evils at work, leading to an enthralling conclusion which is both bizarre and chilling. With its sequel out earlier this year, this one is good for fans of the demonic possession horror and all that it entails.
9. Cabin Fever (2002)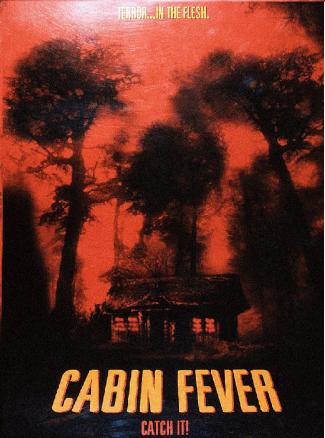 From Eli Roth, the director of the Hostel films, came his masterpiece, Cabin Fever. A group of college graduates embark on a weekend trip away to a remote cabin in the woods. Partying, drinking and having fun is what they expect; a flesh eating virus and homicidal locals is actually what they get. The director throws us straight into this entertaining horror, tearing flesh at every turn as the group begin to lose control of themselves and the situation. The locals are charismatic to say the least and provide much of the laughs in this grizzly horror that is quite graphic in parts. A good one to watch for the less squeamish but it may put you off going camping for some time!
10. Saw (2004)
Last but by no means least, comes the debut of one of the most famous franchises to date. Saw is where the story began and spanning through six sequels it deserves recognition. Waking up with one foot cuffed to a pipe in a grotty bathroom with a body lying between them, two men discover they have been taken to a psychopath's lair embedded with traps and tapes featuring a killer named 'Jigsaw'. The men must follow set rules and instructions in order to survive this horrific ordeal. Tense from start to finish, keeping you guessing until the final frame this horror is worth a watch to reach its killer ending with again, one of the best twists ever created in film.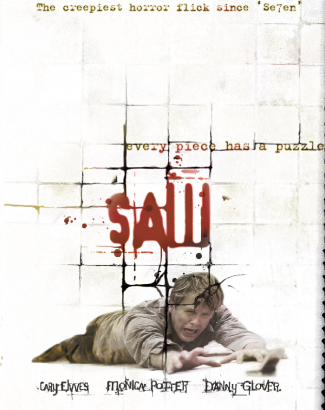 So there it is, our top ten list of films for your own super gory, spirit exorcising night of terror. Grab your popcorn and buckle up for some gore infested, psychological and supernatural corkers that are going take your socks off.