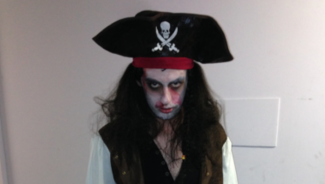 We have picked out the best costumes we saw for our Halloween street style special. Halloween is a great excuse to go out looking your worst on purpose or not.
Take some inspiration here for any fancy dress party.
Horror Film Inspired

If you are ever stuck for costume ideas then try basing your costume on a character out of a film, it doesn't have to be scary. Natalie's look takes inspiration from Jigsaw from the Saw films.
For a last minute costume take some old tights or trousers to rip up and splatter in fake blood. The messier you create the rips the better it looks, so have fun.
Skeleton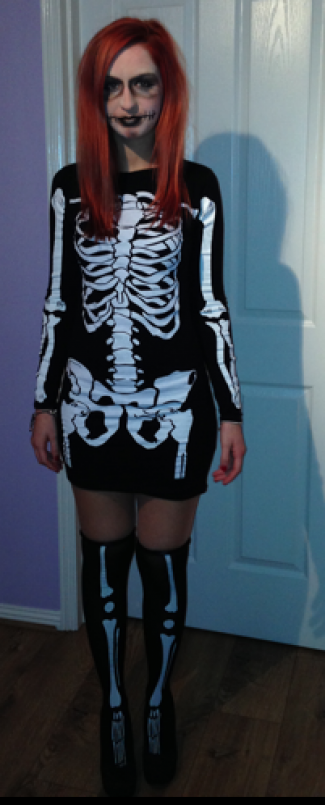 There were plenty of skeletons around on Halloween. It is a simple look but very effective.
If you forgot to buy face paints then try covering you face in talcum powder.
Use eyeliner to darken the mouth and eyes and create shading by using dark eyeshadows around your eyes and mouth.
A dress like this can be saved for any occassion, not necessarily fancy dress either. Bodycon dresses are perfect for any time of year or occasion.
The Living Dead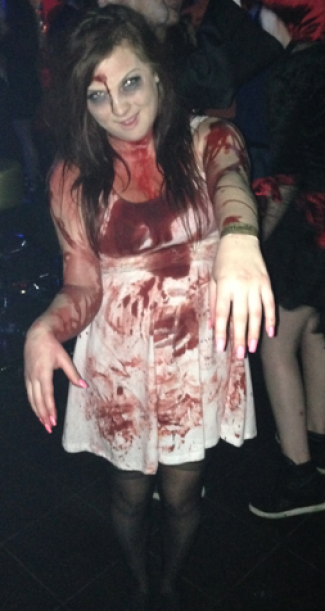 By mixing red food dye and fake blood Megan was able to make this bloody mess over an old white dress.
By constantly applying the food dye and fake blood mixture it creates a build up of blood to make the fake wounds look more realistic and painful. The messier the fake blood the better and scarier it looks.
Zombie

A zombie is an easy traditional Halloween look to do. Sophie ripped up an old white shirt and splattered it with blood then added bandages covered in fake blood.
Finding old clothes (or medical supplies in this case) to tear up for a costume is a great way to create a look if you are on a budget.
Zombie Pirate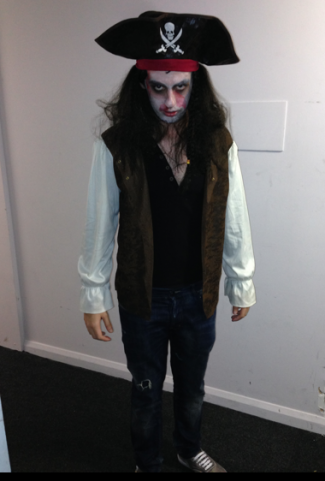 Joe shows us that any fancy dress outfit can be made scary by adding fake blood and face paints. By doing this you are less likely to bump into someone else with a similar costume to you, as I'm sure everyone saw plenty of skeletons and vampires but not many zombie pirates!
Youtube has plenty of make up tutorials for creating a terrifying make up look for whatever outfit you may choose.