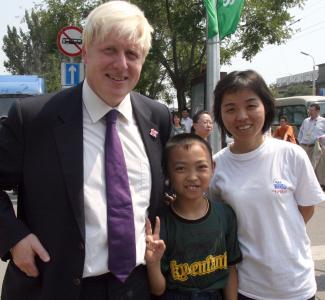 Kingston University is holding an open-day for 30 students from Bermuda this week.
KU was one of the universities chosen by CedarBridge School, on the Caribbean island, for the hopeful pupils to visit as part of a nine day trip to Britain.
A University spokesperson said: "Since the school group included a substantial number of students with a genuine interest in studying in this country, the team felt it would be a good chance to showcase Kingston's facilities and the opportunities available at the University. "
"For this reason, the department agreed to accommodate the school on this occasion, even though the date does not coincide with any of the pre-arranged campus tours organised by the team and listed on the University's website," the spokesperson added.
Kingston University is known for actively encouraging diversity and early this month the Vice Chancellor, Juluis Weinberg was in China with the London Mayor as part of an initiative to attract Chinese students to the capital.
Student ambassadors is giving a group tour around each campus today after which there will be a talk for the CedarBridge pupils about student life and financing a university education.
The visit has been initiated and financed by the Bermudian school.