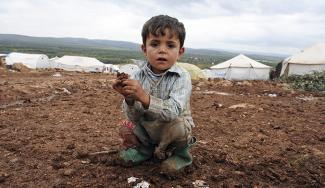 KU's Islamic Society has raised nearly £18,000 in just five days to help build a village for the orphans and widows fleeing Syria's civil war.
ISOC collected donations throughout last week and organised a fundraising auction for the
Al Muntada Trust's
Syrian refugee project.
"Our target was to beat last year's auction amount," said ISOC's head sister Kamilah Adetunji.
"Last year, for the auction itself we raised £5,000 and for the whole week we raised £12,000."
"This year, at the auction we raised £9,000, and for the whole week we raised around £18,000."
Two million people have fled Syria's civil war, which is now in its third year, and as a response refugee camps have been set up in neighbouring countries.
A new home
Al Muntada Trust has begun building a village for Syrian refugees on the Turkish border. The project will cost £500,000.
"It's aimed particularly at children who have lost their fathers and women who have lost their husbands," said ISOC president Omar Malik.
"This is to give them somewhere to make them comfortable and feel at home."
The village will house around 500 people and is designed so that it can be easily dismantled and reused. It is expected to be finished by March 2014.
Besides shelters, the project will include a communal kitchen and a school.
"That in itself is a huge thing," said ISOC's general secretary Khadijah Ismailjee. "We feel that every single child and young person has a right to get an education."
During their annual charity week, held from November 11 to 15, ISOC hosted a film night, an auction, and several bake sales.
Every day, members collected more than £1,000 from donation buckets.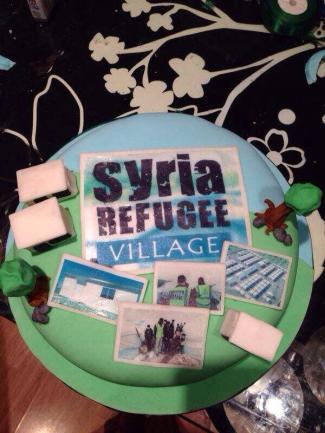 Truly inspirational
Many of the items sold at the auction on November 14 were made by ISOC members. One Islamic painting was sold for £1,020 and a travel agent donated plane tickets to Saudi Arabia, which sold for £3,000.
"A lot of people have put time and effort into this project. There's a huge sense of unity between everybody involved. You feel the buzz and it's nice to see everyone come together," said Ismailjee.
An Al Muntada spokesman thanked ISOC, adding: "ISOC's fundraising efforts in the last week have been truly inspirational.
"It is a testament of their sincerity towards the cause, that despite being students with so many other commitments, they were able to raise almost £18,000 for the Syria Refugee Village campaign."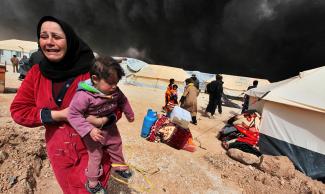 Two million in need of aid: Syria's refugees
More than two million people have fled Syria since the 2011 uprising against President Bashar al-Assad turned into a civil war. One million of these refugees are children.
The United Nations has called the Syrian refugee crisis the worst since the 1994 genocide in Rwanda. The situation has worsened dramatically in 2013, with one million people fleeing Syria in the past six months alone.
The majority of refugees have escaped to neighbouring countries such as Lebanon, Jordan and Turkey. Vast tent cities have mushroomed along the borders in response.
Aid organisations are lacking money, having less than half the funds required to respond to basic needs. They have warned of a "lost generation" of child refugees, as only around 10 per cent are in education. Fears are also growing over the exploitation of female refugees.
"Syria is haemorrhaging women, children and men who cross borders often with little more than the clothes on their backs," the United Nations Refugee Agency (UNHCR) said in a statement.