The Boundary Commission for England have set a proposal to change the boundaries for the constituency of Kingston and Surbiton.
The proposed changes means that some constituencies such as Liberal Democrat leader Sir Ed. Davey's Kingston & Surbiton seat may no longer exist.
Following a recently revised proposal, Kingston town centre is set to be absorbed into the Richmond Park constituency, currently held by Davey's fellow Lib Dem MP Sarah Olney.
It would be renamed Richmond Park and Kingston Central. A month-long public consultation is now open asking people to send in their views by December 5. The proposal will then be revised for a third and final time.
The Commission has already considered over 45,000 comments from feedback to this point.
The Secretary to the Boundary Commission for England, Tim Bowden said: "We are delighted with the huge number of comments from members of the public on our initial proposals, many which included valuable evidence about local communities.
"We now believe we are close to the best map of constituencies that can be achieved under the rules we are working to."
Electoral boundaries, which divide parliamentary constituencies, are reviewed every five years, and are revised to keep up with any population changes, allowing MPs to represent the same number of voters.
After this final consultation has closed on 5 December, it is said the commission will analyse the responses and form its final recommendations which will be submitted to Parliament by 1 July 2023.
Sir Ed Davey has said he would contest the newly created Surbiton & the Maldens seat. Not all MPs are set for a change. Labour leader Sir Keir Starmer will see his Holborn & St Pancras seat remain largely unchanged.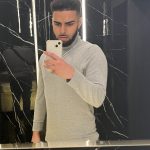 Sport Editor for the River 2022-23. I enjoy writing match reports and like to keep up with sports news mostly Football.
@WDSJourno