Kingston: 1
St Mary's: 3
The reigning football champions got off to the worst possible start in their new league in a 3-1 defeat against local rivals, St Mary's 2nds, at Tolworth on Wednesday.
The opening few minutes of the game were pretty even until a bad defensive clearance was gobbled up by St Mary's who capitalised with a well-taken goal.
Damian Lopez then scored a beautiful curling shot from outside the box, but the referee disallowed it after hearing a chant of "leave it", which is a common method used to put off defenders.
In the opening minutes of the second half, Kelvin Adjei's effort crashed into a post as Henry Awouere's follow-up shot could only find the side netting.
Cougars keeper Will Jacques then made a couple of great saves in the space of a few minutes to deny St Mary's a second goal.
His earlier goalkeeping heroics could not help him though, as St Mary's easily slotted it in the net from close range to make it 2-0.
Some nice Kingston build-up play from the back then lead to a cross into the St Mary's box with Adjei going for the spectacular with an overhead kick but could only put it wide.
Shortly after, a great effort from Awouere was cleared off the line to compile Kingston's misery.
It got even worse for Kingston, as St Mary's scored an absolute screamer into the corner of the net from 35 yards out to add their third goal of the day.
However, it wasn't all doom and gloom for Kingston, as Adjei managed to score a peach of a curling shot in the dying embers of the game.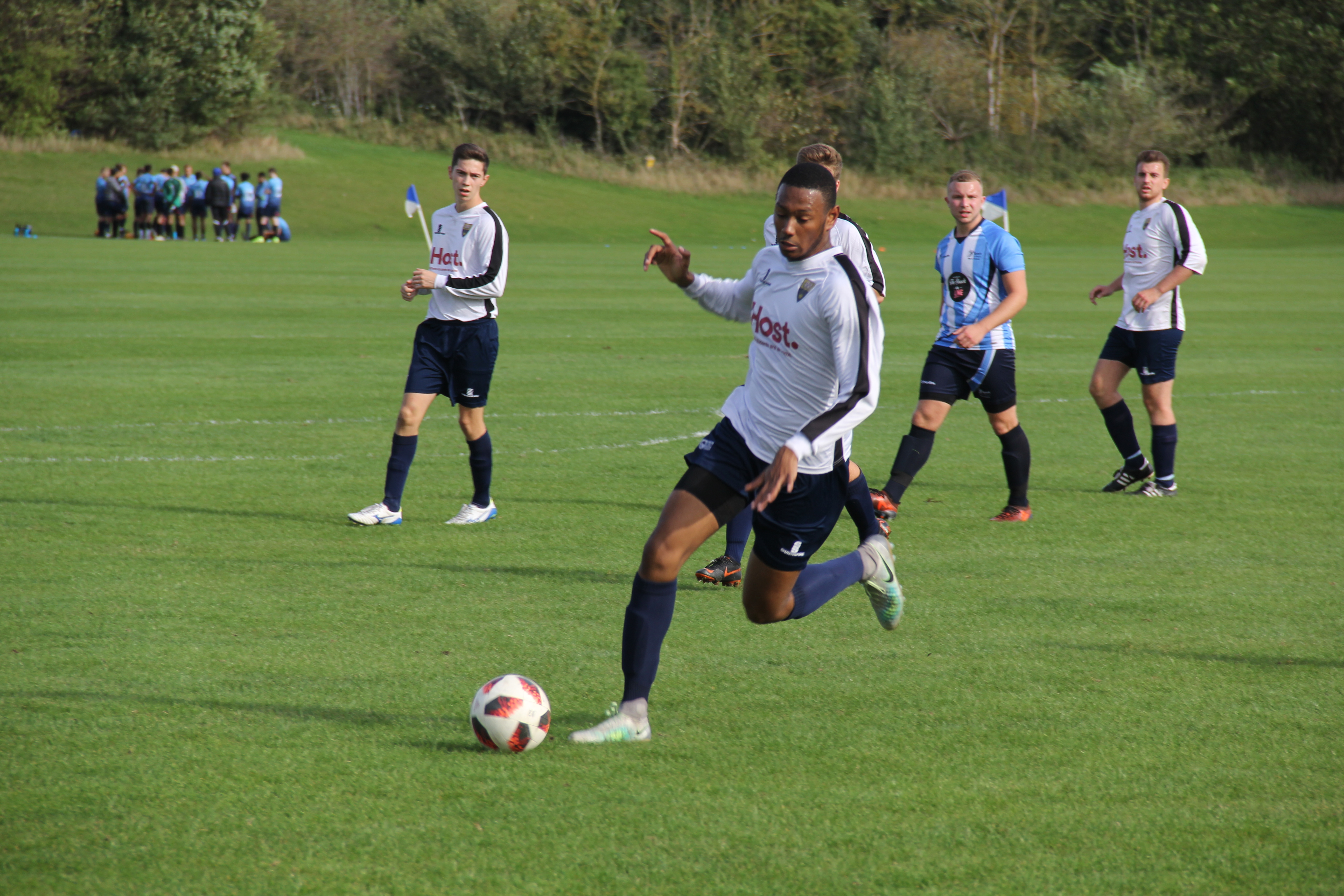 Kingston firsts coach Besim Ali gives his reason why he thinks the Cougars lost:
"The quality from playing out from the back wasn't as good as it usually is.
"We still ended up creating chances by getting the ball in the final third but [there was] just a lack in quality there, with putting the ball in the back of the net," he said.
This opening defeat comes after a stellar season last year where Kingston won the BUCS Division 4C title, only losing twice.
Despite the defeat, Ali was still hopeful of Kingston's chances this season:
"We had more shots and attempts today than the opposition even though we've gone and lost the game.
"That still gives me some hope that we will do well, so I see us up there. We can win the league," he said.
The game plan for this season is to implement a philosophy of building up from the back, retaining possession and patiently waiting for the opposition to leave defensive gaps which can be exploited.
Unfortunately for the Cougars, this simply did not work this time out as they could not deal with St Mary's high pressing which stopped Kingston from playing their natural game.
At times it also seemed as if Kingston lacked confidence in their ability to patiently build up the play as the first goal was gifted to the opposition after a rushed clearance.
Despite the game plan not working this time, Ali still plans on sticking with it for the time being:
"We're still going to go with the same system and the same philosophy of playing out and how we play through the thirds.
"We just need more work on it in training and maybe a couple of personnel tweaks," he said.
Kingston will be facing Brighton 2nds at home next week on Wednesday.