A new textbook for postgraduate science students has been written by Kingston Universities professors and lecturers to help bridge the gap between business and science.
The textbook titled 'Management For Scientists' was published by Emerald and will be available for purchase March 19 for £60.
Associate Professor in computing sciences and editor of the textbook Dr Robert Mellor said: "Scientists wish to do good and create progress in a way that is not primarily commercial: Biomed people want to make better medicines, engineers want to build better bridges and computer scientists want better websites."
The book covers both theory and practice that are applicable to management but with a focus on science to help scientists to understand their profession as a business.
The text book presents its contents in a way in which scientists are able to grasp and in turn hopes that this will make them more functional in their future career, according to Mellor.
Rahul Chowdhary, Senior Lecturer in Marketing and Strategy at Kingston Business School said: "The book owes everything to Kingston University, in particular, it represents a unique cross-Faculty co-operation."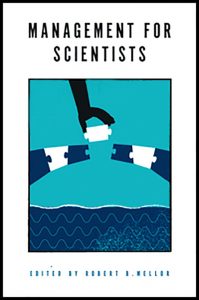 The success of Kingston's 'with management' minor field option was a factor in the book's creation and Mellor explains that between 100 and 140 students enrol on the module each year and therefore need a textbook.
Chowdhary compares the book to a 'mini MBA' that has drawn from the management studies minor field that is offered to all SEC postgraduate students who go on to regularly rate this as "one of the top courses at KU".
Islam Choudhury and Jean-Christophe Nebel, both associate professors and Mehmet Tevfik, Head of School of Life Sciences, Pharmacy and Chemistry, are the other Kingston members of staff who are authors of the book. Ken Morrison from St George's, University of London is also an author on the book.