The current situation in England regarding the coronavirus pandemic means that many organised sports events have been put in doubt.

One of these is the Isthmian League, which covers the seventh and eighth tiers of English football.

The league is separated into four divisions, covering Greater London, the east and south-east of England: the Premier Division, the North Division, the South-Central Division and the South-East Division.

The Isthmian League board believe that this season should be cancelled and declared null and void. It would be the second consecutive season that this had happened.

Craig Johnson, the vice-chairman of the Isthmian football league, said that everyone will be consulted before a final decision is made. Johnson said: "Our clubs will shortly receive a questionnaire directly from the FA asking for their views moving forward concerning this season. Clubs will be encouraged to put ideas forward for full consideration."

Johnson said that despite the possibility of a cancelled season, nothing was final. He said: "I would stress that no decision on the current season has been made by anyone."

Because of the lack of league action, as well as a lack of revenue for member clubs, the current situation is taking a severe toll on teams financially.

The government have granted an £11 million loan to football clubs as part of their sports rescue package for the next three months, but it is unlikely this will be enough.

Johnson explained that the Football Association are trying everything they can to help. He said: "Funding for our clubs is of great concern at this moment in time. The FA are working on trying to achieve possible funding by way of grants to be made available for clubs at our level. This is an ongoing situation."

Kingston has two teams that play in the Isthmian League Premier Division, Kingstonians and Corinthian-Casuals. They both play out of King George Field in Tolworth.

The current situation is also a period of uncertainty for the players involved. Corinthian-Casuals midfielder Benjamin Cheklit says that the safety of everyone is the most important thing. He said: "It definitely would be disappointing but we can't undermine the virus."

Cheklit went on to say that despite dissappointment that they can't return to league action yet, everyone just has to hold tight. He said, "I'm sure all the non-league players just like myself are just patiently waiting for the return."

If the season is declared null and void, there is still serious concern as to the longterm damage this could do to clubs at this level, both on and off the pitch.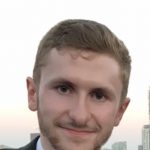 Third year journalism student at Kingston University, currently the sports editor on The River. Interests include football, boxing and sports writing.