A KU student spoke to 1,400 people at the National Holocaust Memorial Day event alongside the Prime Minister, the Prince of Wales and a handful of celebrities.
Second year drama and international relations student, Josh Whatsize, spent his day at Central Hall, Westminster, with celebrities such as Christopher Eccleston, Michael Palin, John Hurt, and Natasha Kaplinsky before following David Cameron on stage to speak.
The event was broadcasted on BBC 2 on January 27, the official Holocaust Memorial Day which marked the 70 year anniversary of the liberation of Auschwitz.
"It was a pretty surreal day, but an amazing day," said Whatsize who is the National Youth Ambassador for the Holocaust Memorial Day Trust and the Regional Ambassador for London for the Holocaust Educational Trust.
The 21-year-old got involved with the trust after a powerful visit to Auschwitz in 2010. Realising his interest on the topic, Whatsize had the desire to learn more about it as well as educate others.
He said: "I had to wear make-up and had my own runner. It was really cool, I almost felt like a celebrity myself at times.
"But most importantly, we did not forget why we were there – there were over 200 survivors present and it was pretty amazing getting the chance to speak to them afterwards."
With over 200 survivors present, Whatsize's speech was a response to a letter by the Lithuanian Jew, David Berger, before he was shot dead in Vilnius in 1941.
In the letter Berger said he hope the world would one day know that there was a man called David Berger and Whatsize said he tried to connect the present with the past.
He also said the speech went surprisingly smoothly after a rather poor rehearsal.
"When Christopher Eccleston came off the stage after doing his bit he said his hands were all sweaty and that he was all nervous, so if he is nervous, it's ok for me to be," Whatsize said, laughing.
He added: "But it was an absolute honour and a privilege to speak to so many important and special people."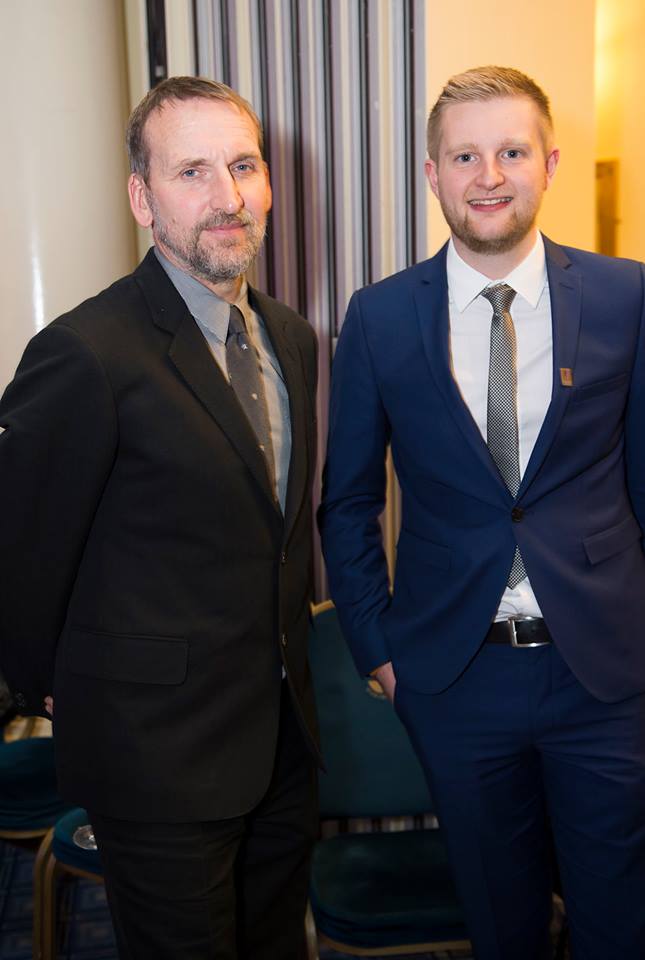 The KU student was also invited to talk on the radio show Inspirit hosted by Jumoke Fashola on BBC Radio London, last weekend.
There he talked about his visit to Auschwitz, his involvement with the Holocaust Memorial Day Trust and the importance of getting young people involved to keep the memory of the Holocaust alive.
Whatsize said he hoped to arrange an event at Kingston University in February where the Holocaust survivor, Zigi Shipper, will talk about life in the Polish ghetto and about surviving the Nazi death camps.
He said: "He was the first Holocaust survivor I heard speaking in 2010, and he is largely the reason why I am still doing what I am doing, five years on. He is that powerful and that influential, so hopefully it will be a great event."
Josh was also the main speaker at the Kingston Holocaust Memorial Event last weekend which was held at the Guildhall, where about 200 people attended.
The Holocaust Memorial Day Trust is not just concerned with the Holocaust, but genocides that have occurred since WW2, such as in Rwanda, Cambodia and Bosnia and most recently, in Darfur.
Listen to the Inspirit podcast and watch the BBC 2 programme.