The Kingston University Sports Union has been running a poll for students to decide on the design for new sports kits.
Two kit designs are proposed, both in different shades of blue. One option is styled using the Kingston Union's stripes and the other with a traditional hexagon pattern.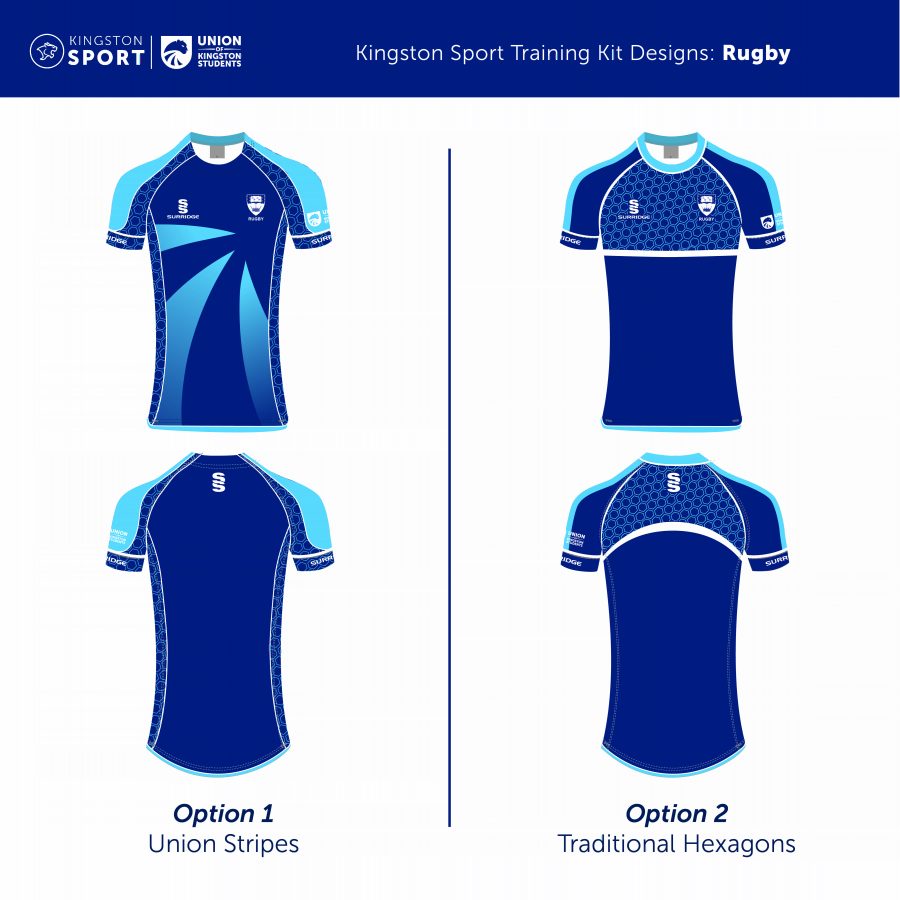 The kits were shared onto the Kingston University Sports Instagram page, where people indicate which kit they prefer in the comments section.
The winner will be the Kingston University sports kit for the 2021/22 academic year.
Student Union communications coordinator, Jess Tansley, explained how the designs were conceived: "Our new sports kit designs have been designed over the last couple of months by Hannah Harrison, a KU graduate and graphic designer."
Tansley went on to highlight the difficulties that have been faced by sports teams over the course of the pandemic, and how the new kits are cause for optimism.
She said: "Over the last 10 months, we've endured lots of restrictions on physical activity at KU. As always, we're looking optimistically to the future and we hope students will look forward to a brand new kit when we can return safely."
Tansley went onto say that the design of the kits is something that all students can add their view on, whatever their sporting pedigree.
She said: "We welcome everyone's opinion on the new kits, whether you're a seasoned professional at KU sports or you've never stepped foot on a pitch.
"A lot of thought and care has gone into narrowing down tens of designs into these two options so we hope students love them."