Kingston University's American footballers have encouraged KU students to attend the Superbowl party at Kingston Hippodrome following lasts years roaring success.
This years Superbowl 52 involves five time champion Tom Brady's New England Patriots face up against the Philadelphia Eagles in Minneapolis on Sunday 4 February.
AMF president Jean Christian Nielsen de Berard said: "Last year's event saw over 200 people enjoy beers, hotdogs and an incredible atmosphere in a thrilling night which saw the first ever Superbowl go into overtime,
"This years finalists the Patriots beat the Atlanta Falcons 34-28 in tense finale."
De Berard also said that there will be two huge screens showing the game with seating for all KU students on offer, a live DJ and a photographer.
He also said that Superbowl is the best way to experience American football, whether you're new to the sport or love it.
"We hope to welcome even more people this year to make it another great and incredible night," he continued.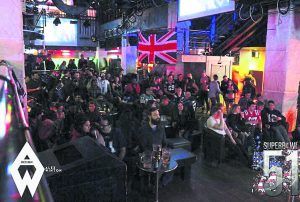 Tickets are available for £5 on the KU Union of Students website or on the door at Hippodrome for the same price. There is also a Kingston Cougars American football game at 1pm on the same day against Reading University which the players have welcomed students to attend to whet their appetites for the evenings Superbowl antics.