KU Alumni almost lost his life climbing Mount Fiji in Japan during a rainstorm while solo traveling around the world.
Sebastian Senior was made redundant from his computer analyst's job last year and he decided it was time to go on the adventure of his life.
The 38-year-old travelled to Russia and Mongolia before visiting Japan in September where he started the seven-hours hike despite the very bad weather.
"I travelled with my t-shirt, jumper, coat but realised that I did not have enough layers because the rain was very bad, it was very cold and the visibility was difficult. So I bought a rain mac, a climbing stick, a wool hat, a torch which went over my head," said Senior.
Regardless of the town people's warning not to climb, because it was too dangerous, Senior was determined to check the mountain from his bucket list before his flight to Hong Kong.
He arrived at the 5th station, at the Yoshida trail, at about 6pm and it was already dark so he booked an accommodation at the 7th station – usually a 120 minutes climb where he would spend the night.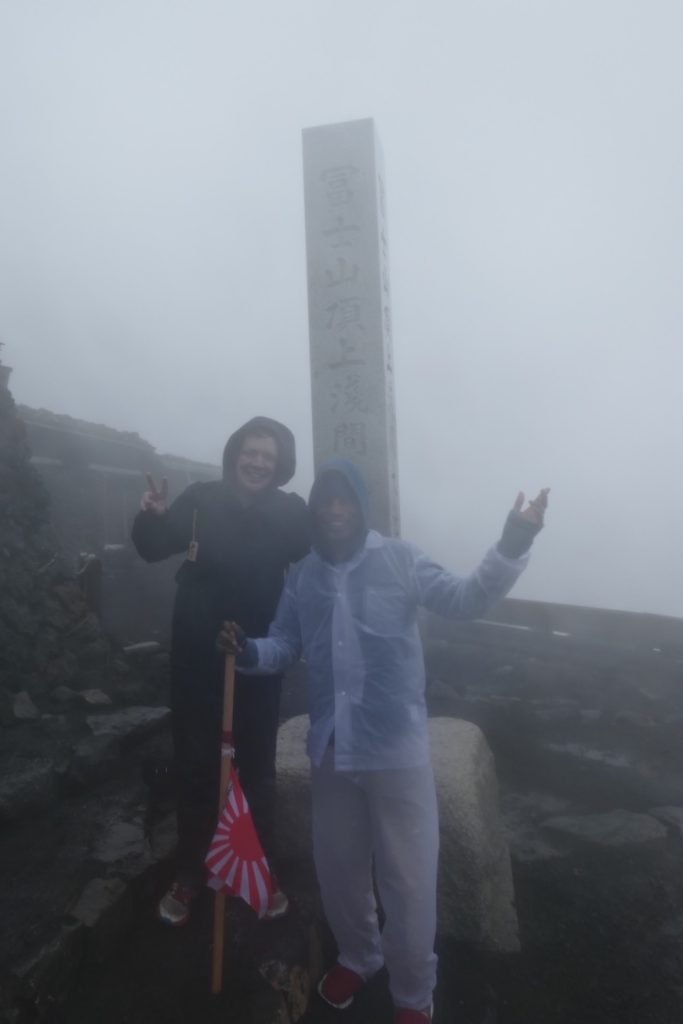 The weather and the visibility got worse, and when Senior arrived at the 7th station, he realised there was still a long way to his accommodation.
"The wind was so strong that we were scared to be taken by the wind if we climbed the stairs," said Senior.
Senior met an Australian traveller, named Thomas, on the trail with whom he stayed during the hike and they both decided to get some sleep and shelter in a hut.
Their plan to wake up at 1am, to continue the hike and reach the summit for the sunrise, failed due to their lack of sleep so they left the hut at 7am.
"The wind was really bad and a few times some of us almost got blown over and we had to help each other," said Senior.
It took them another three hours said the Senior: "It felt good to get to the top but I couldn't see anything thought because the visibility was not good."
The 3776m volcano is known to be harder to descend than to ascent.
"Coming down was hard, we had to hop and run and it was dangerous because we had to be running to the edge of the mountain," he said.
Senior left Thomas and caught a plane from Tokyo to Bangkok where he had to re-plan his schedule to fix his camera he broke climbing Mount Fiji.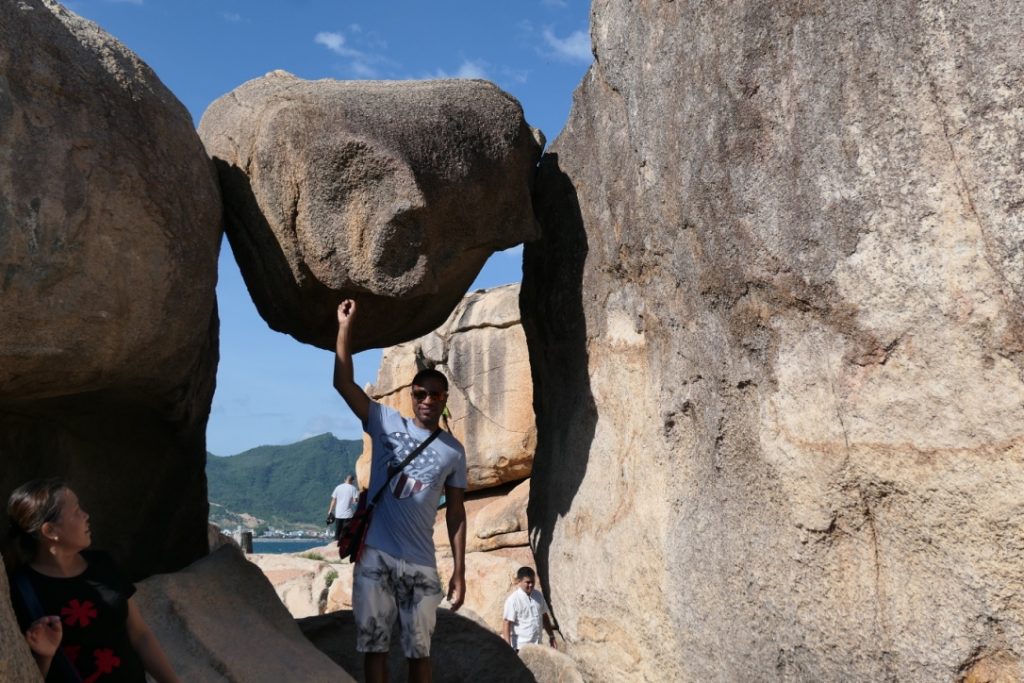 He flew to many places in Asia like Cambodia, Vietnam and Bali before going to Australia and witness the chaos of the terror attack on November 9 2018 near his hostel.
"My friend saw it and he was shaken up. It's pretty grim but everyone's still in good humour. Typical Aussies!" said Senior.
The 2001 graduate in English language and English literature went whale seeing and drove to the great ocean road with a group of 10 people he met in Melbourne.
Senior finished his globe-trotting adventure in the US where drove from the West to the East coast.
Now back in London, Senior wants something else in his life, and he just signed up with an agency where he can pursue his acting career.
"I prefer to have less money but be more happy in what I do," said Senior.