The UK Royal Life Saving Society (RLSS) UK is calling for action to be taken in wake of six young people's river deaths in the past 12 months.
The numbers emerged after a 19-year-old student at Durham University drowned in the River Wear on January 14.
RLSS UK's Director of Volunteers and Community Education, Adrian Lole, said: "The number of young people who have drowned after drinking near rivers in the past year is truly shocking.
"It is a terrible waste of young lives and action needs to be taken."
The RLSS UK's director stated that measures to prevent further drowning must be implemented and that they had been in contact with several local authorities to begin the process.
He said: "Steps can be made to improve river safety and we have worked with a number of local authorities to introduce measures to reduce the dangers."
The RLSS UK has launched a Don't Drink and Drown campaign in the hopes of making people aware of the risks of drinking near open water and advises people how to stay safe.
In 2011, KU student Niall Pawsey drowned after attempting to swim across the River Thames after he had been out with his friends celebrating that he had gone sober for a month.
The 20-year-old law student's body was recovered only 10 meters from the riverside, by police divers three days after he drowned.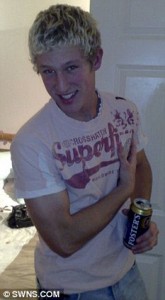 The post-mortem examination found he had 319mg of alcohol per 100ml of blood and in the inquest into Pawsey's death, the coroner said the high level of alcohol had made him reckless.
The inquest heard:  "Alcohol clearly clouded his judgement and made him to a degree reckless.
"The alcohol was almost at a level that could have caused his death on its own."
Kingston Council announced earlier this month that it is going to invest £1.2m into extensive police resources to increase night time safety in Kingston, as well as to deal with "problem bars and nightclubs" in the area.
The investment will result in 12 new police officers on the streets as of April this year in an attempt to enhance the safety of local residents.