Recent statistics released by The Transrespect versus Transphobia Worldwide research project show that 350 transgender and gender nonconforming people were murdered in the last year.
Their survey showed that black and migrant transgender women were most vulnerable to violence.
The data showed a six per cent increase in transgender murders from 2019. Transgender women accounted for 98 per cent of the murders this year.
The Trans Murder Monitor said: "As a consequence of the Covid-19 pandemic, as well as growing racism and police brutality, the lives of trans and gender-diverse people are at even greater risk."
Throughout this year, transgender people have been faced with multiple debates on whether they are real, whether they deserve basic human rights, even whether they should be provided with healthcare.
As a transgender male I'm often disappointed with the lack of compassion for transgender people. It's often argued, like sexuality, that we choose to be this way.
But why would anyone choose to be hated for simply existing?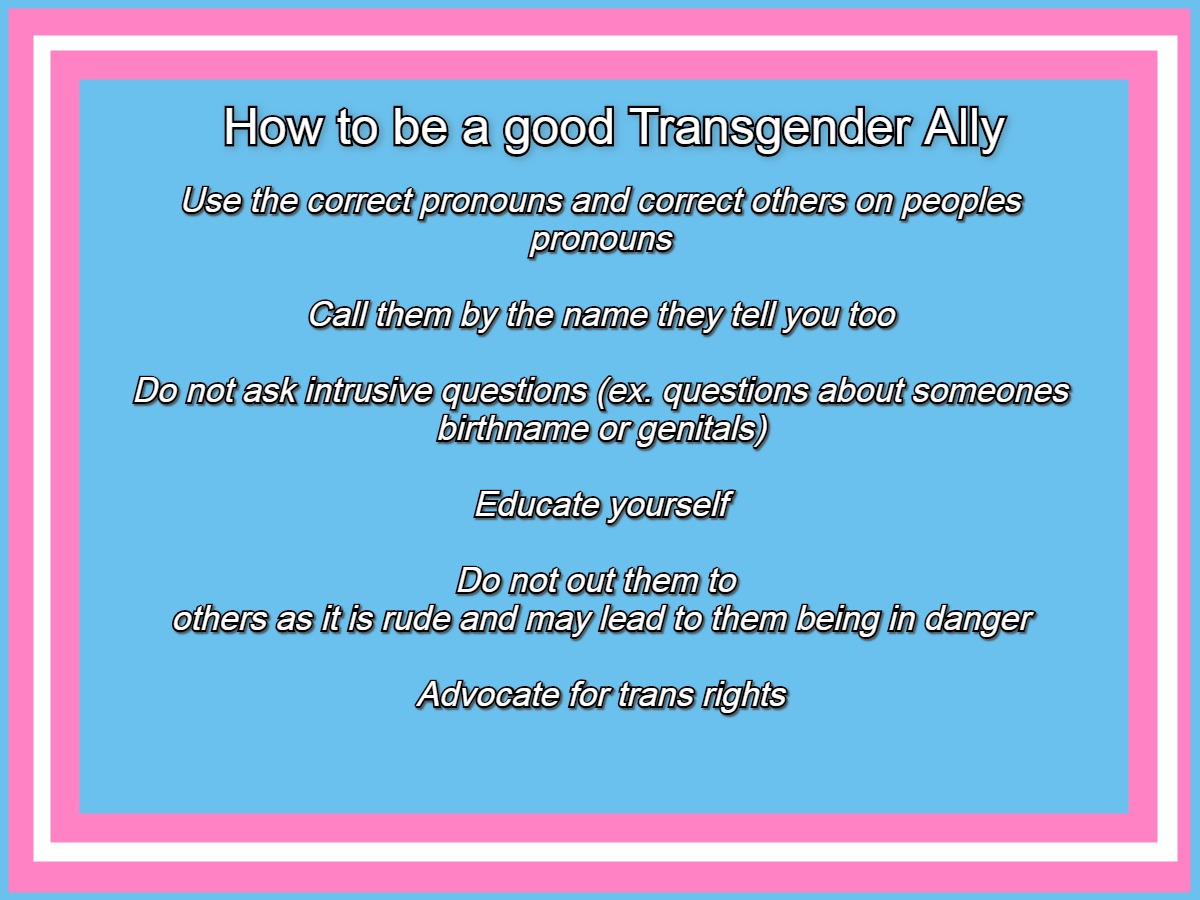 November 20 marked Transgender Day of Remembrance, a day dedicated to honouring and remembering the lives lost to transgender violence.
Queer activist and multidisciplinary artist, Kai Frog said: "To me Transgender Day Of Awareness means acknowledging the lives of trans people and shouting that we exist."
He carried on to say: "It means making sure the LGBT community appreciate that the rights we have today, stem from the riots and raids of trans people; that it was trans people that threw the first brick."
In 1969 police raided the Stonewall Inn, a gay bar, and Marsha P Johnson, who was living and working as a sex worker, was one of the key figures who stood up to the police during the raid.
In the days following the raid Marsha was among those who led a series of protests and riots demanding LGBT+ rights. The Stonewall Riots, or Stonewall Uprising, became legendary and a year later, on the anniversary of the protests, the first openly gay pride march took place in New York. Unlike pride now it wasn't just a celebration but a demonstration too.
As a society I believe we are failing transgender people. Listen to the transgender community, understand the struggles we face on a day to day basis.