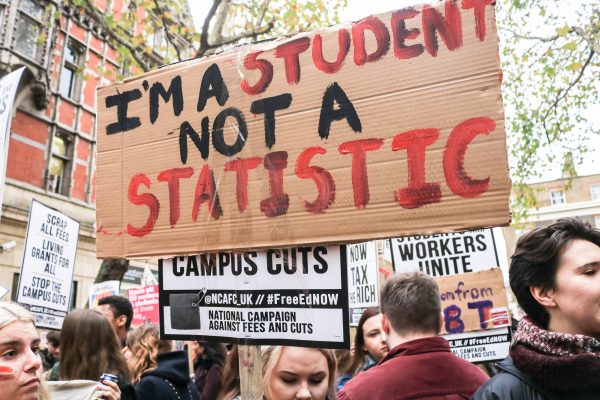 On November 16, parliament debated the online petitions signed for universities to reimburse students' tuition fees during strike action, Covid-19, and lower university tuition fees until online teaching ends.
I personally signed one of these five petitions relating to tuition fees. I believe that although lecturers and other faculty staff have been working very hard to provide us with great resources for our classes, the value of online teaching is lower than in-person teaching.
My main reasoning for this is the Open University's costs. The Open University is a fully online university that only charge £18,000 for a three-year bachelor's degree. This can be broken down into the regular three years or six years part-time (£3,000 a year).
I firmly believe that the Open University have set the standard for pricing online university. During the debate, Michelle Donelan, a conservative MP for Chippenham, said: "let's not forget that over 50 per cent of students never pay back their full student debt".
Taking that figure into account, I believe that the government will not be financially affected by lowering this year's tuition fees.
Almost a million people signed the petitions in total. But there was no action taken at the end of the debate. Chris Evans, a Labour MP for Islwyn, closed with: "The way things are, if people are just going to enrol and end up doing only online courses, they might as well stay with the Open University. That will be a real challenge for universities in the coming years. It will cause a fall in revenue and the Government will have to revisit some of the issues that we have raised today."
I was understandably upset that the only thing that came from this debate was that parliament acknowledged the issue. And even more upset that they marked the debate "Resolved".