The second week of the BUCS season proved a mixed one for Kingston's sports teams. Seven came away with wins, nine tasted defeat and three teams drew, one of which would have felt more like a loss…
Football
KU's men would have come into Wednesday's game full of confidence after last weeks win over Chichester. This showed when they raced into a quick 3-1 lead inside 45 minutes. This would not last thought as London School of Economics found two goals in the second half without reply to steal a point. The women suffered a similar fate in the second half of their game, conceding 3 goals on route to a 4-2 defeat at home to the University of Essex.
Basketball
It was not the best opening round of fixtures for the men and women's basketball teams. The women were trounced 91-14 by Buckinghamshire and a poor second quarter proved critical for the men as they went down 78-50 to Kings College London, despite the best efforts of the exceptional Egor Gorshkov.
Story of the day
It is not often that a sports club completes a clean sweep of victories but netball did just that with their teams, winning all three of their games on Wednesday. The second team were particularly impressive winning 42-7 away in Buckinghamsire. The first team are undefeated after their opening two games after seeing of Brunel 35 – 23 on home turf. The first team look long strong contenders for promotion this year on current form.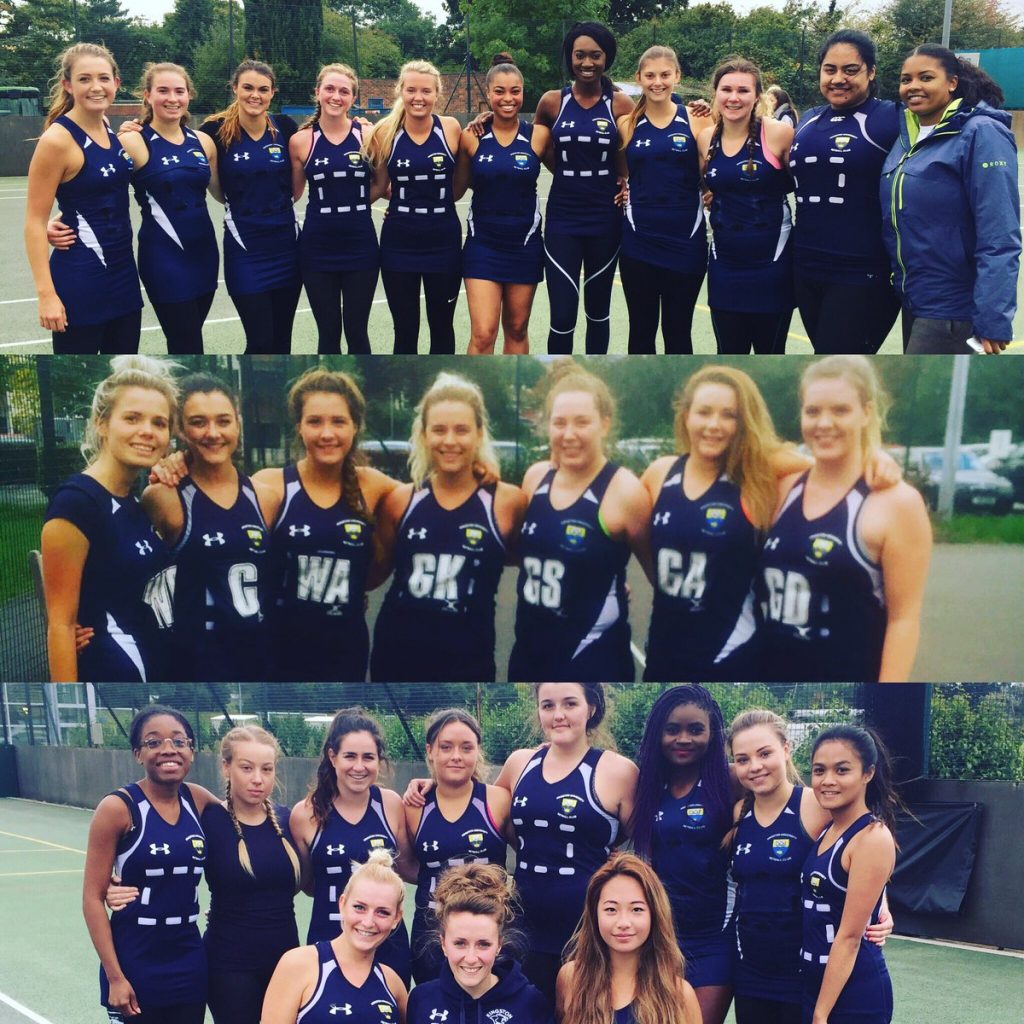 Performance of the week
The men's hockey team earned KU some revenge over Buckinghamshire whose women's basketball team had humiliated the cougars. The team matched that and more in whitewashing their Wycombe based opponents 10-0 in their own back yard to preserve their perfect start to the season.
The team look good to bounce straight back up after last years relegation to the BUCS South Eastern 3A League. They have a week long rest next week, before returning on November 2 when they will host Royal Holloway.
Full KU results:
Badminton:
Kingston University Men's First Team 4 – 4 Imperial College London Men's Second Team
School of Oriental and African Studies Women's First Team 0 – 8 Kingston University Women's First Team
Basketball:
King's College London Men's First Team 78 – 50 Kingston University Men's First Team
Buckinghamsire New University Women's First Team 91 – 14 Kingston University Women's First Team
Football:
London School of Economics Men's Second Team 3 – 3 Kingston University Men's First Team
Kingston University Women's First Team 2 – 4 University of Essex Women's First Team
Futsal:
London School of Economics Men's First Team 5 – 7 Kingston University Men's First Team
Hockey:
Buckinghamshire New University Men's First Team 0 – 10 Kingston University Men's First Team
Kingston University Women's First Team 4 – 4 University of Chichester Women's First Team
Lacrosse:
University of Essex Men's First Team 9 – 4 Kingston University Men's First Team
Kingston University Women's First Team 6 – 23 Brunel University Women's First Team
Netball:
Kingston University Women's First Team 35 – 23 Brunel University Women's Third Team
Buckinghamshire New University Women's Second Team 7 – 42 Kingston University Women's Second Team
Kingston University Women's Third Team 31 – 21 Imperial College London Women's Eighth (Medics)
Rugby Union:
Kingston University Men's Second Team 3 – 27 University of West London Men's First Team
Squash:
Kingston University Men's First Team 0 – 3 Imperial College London Men's Third Team
Royal Holloway, University of London Women's First Team w/o v Kingston University Women's First Team
Volleyball:
Kingston University Men's First Team 3 – 2 Portsmouth University Men's  First Team
Kingston University Women's First Team 2 – 3 University of Brighton Women's First Team