Kingston students must vote in the most important General Election in a generation, politicians and campaigners have urged.
­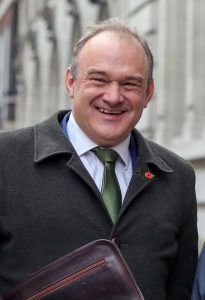 The deadline to register to vote in December's election is midnight on November 26 – but one in three under-25s are not registered to vote, according to the Electoral Commission.
Politicians from across Kingston are calling on students to make sure they are registered and have a voice in what has been dubbed the Brexit election.
Liberal Democrat Ed Davey, who is fighting to keep his seat in the Kingston and Surbiton constituency, said: "I would encourage all students to vote locally.
"­This election will affect younger people more than any other election because it's about our relationship with Europe and the rest of the world.
"What alarms me is that if students don't vote in this election they might inherit a future that's quite dark.
"­It is the most crucial election of our lives if we want to stop Brexit, we do it at this election."
Liberal Democrats are the strongest of remain nationally, and especially here in Kingston.
"Kingston has tended to be a very close fight between the Liberal Democrats and the Conservatives."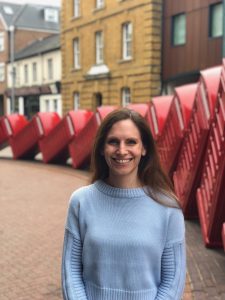 Swing Seat
Conservative candidate Aphra Brandreth said it was important to vote as Kingston and Surbiton is a "swing seat".
"In this specific constituency, your voice is especially important," she said.
"In one election the Lib Dems got it, in the next one it was Conservative, now it's Lib Dems again. So your vote will make a difference."
"If you aren't happy with how things are and you sit on the sidelines and just yell at your TV then you can't complain afterwards."
Labour candidate Leanne Werner said: "This election is very much about your future and you can change how these things are.
"We want to scrap tuition fees and invest in adult education so that they get six years of free education.
"Something I am very excited about is that we want to create 300,000 climate change apprentices to make sure that our young people are skilled up to deal with the future."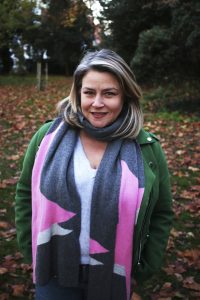 Democracy
Candidate for the Green Party Sharron Sumner said: "Everyone should vote with their heart, I don't care for tactical voting.
"Young people nowadays are so lucky as it's easy for them to find out information due to the internet, which wasn't something we had when I was a young voter."
The Brexit Party's candidate Scott Holman said he believed that even if students at KU do not support Brexit they should still vote for him if they cared about democracy.
"It's fundamental that they support democracy and accept the will of the people," he said.
"I think we should make our political system more democratic by first enacting the will of the people to leave the EU and then reforming our outdated political institutions. This can help to solve the crisis of young people not feeling the need to vote."
Five minutes
Craig Westwood, the Director of Communication, Policy and Research at the Electoral Commission, said: "It only takes five minutes to register to vote online – time that you might otherwise spend waiting for the kettle to boil or for a gym class to start.
"So if you want to make sure your voice is heard, go online and register now."
To vote in the election, people have to be British or Irish and a resident at a UK address.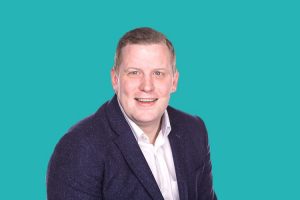 Students are allowed to register at two addresses – at home and university. However, it is illegal to vote twice.
Students can register on gov.uk/register-to-vote in five minutes.
It is also possible to apply for a postal vote at the same time if you are going to be away or want to vote in your other constituency.
Hamster wheel
Brandreth said that the Conservatives wanted to have a wider offer for students by helping graduates and ensuring that there are jobs.
"Especially so that you can feel like you get value for money after getting a quality degree like from Kingston University," she added.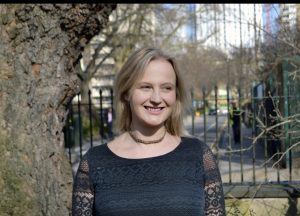 She said she was tired of discussing Brexit and that the country should complete it and look to the future.
"I feel like we are in a hamster wheel and we have been arguing since the referendum in 2016, I just feel like right now we need to move on in a positive direction."
The Greens want to abolish tuition fees and make it cheaper for students to live in the area.
Sumner said: "It's so expensive here, my husband and I are still renting and it's so expensive, I can't imagine how students manage it."
Sumner said that she thought the other parties were too focused on Brexit when they instead should focus on the climate.
"We are facing a global climate emergency, while everyone is making this election the 'Brexit election' to suit their political aims," she said.
"The Green Party is firmly making this the climate election."
Spoiling your ballot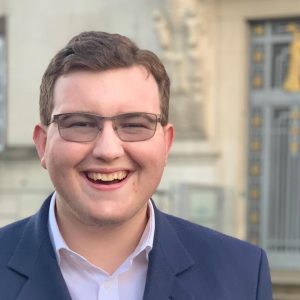 Student James Giles, who is standing as an independent candidate, said: "It's great to see lots of people my age wanting to get involved in the democratic process and get involved.
"I think in the past, there has been this sort of theory that young people don't care, which I think is unfair. They do."
Giles said that he hoped everyone would still go and vote, even if it is not for him. "Spoiling your ballot is a legitimate way of making your voice heard and is far better than not voting at all."