A bus and a Mercedes collided in Eden Street at around 11.30am today, causing long queues and anger among travellers.
The 131 bus was hit by a Mercedes as it turned onto Eden Street from Ashdown Road, causing considerable damage to the right side of the bus.
Angry passengers had to leave the bus as police arrived at the scene.
One woman expressed her anger: "This will be on Facebook tonight."
Surbiton resident Richard Longhurst, 57, said: "I was sitting right by the side where the car hit. I'm an ex-bus driver, so I'm a bit more observant than others. It was the car driver's fault, not the bus driver's.
"The bus was stationary for about 20 minutes before the police arrived. Some bus passengers were moaning, but other than that, everyone was fine."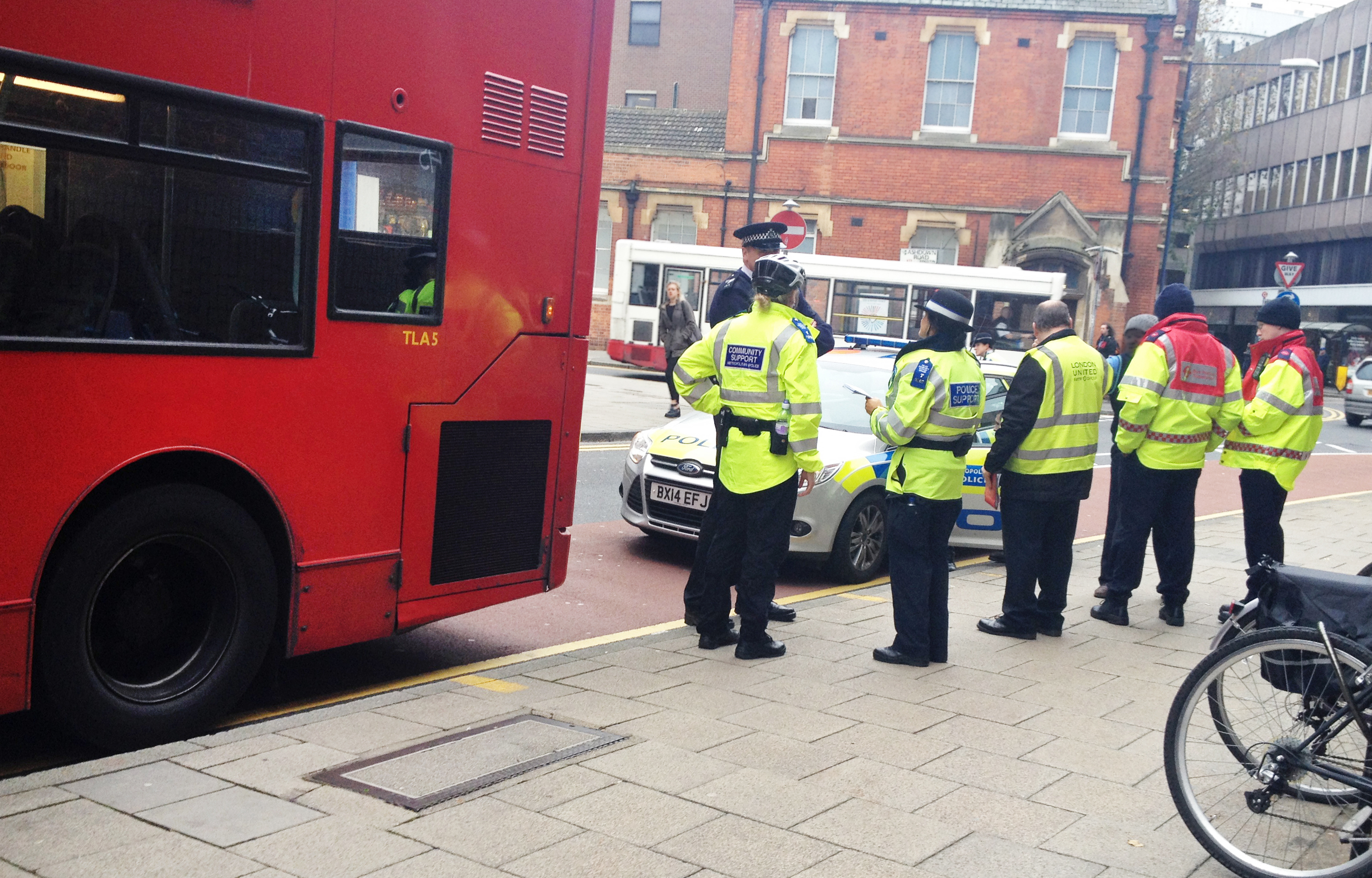 Police talking to the drivers involved in the incident.    Photo: Eline Rilda
Metropolitan Police confirmed no one was injured.
Sergeant Brian Murphy said: "It was not the bus driver's fault at all. He had right of way."
The driver of the Mercedes denied the accusations against him. Speaking with the bus driver, he said: "You're on the good side, because you're in the system. I'm on the bad side.
"I'm in shock. I tried to reverse, I swear."
An eyewitness said: "They shouldn't let cars on this road anymore. It's too dangerous."