Nearly everyone is curious about the extent of crime in their local neighborhood, and how effective the local police are at stopping criminal activity. Now there is a way to track such information locally.
In 2012 the website police.uk was introduced as a way local residents could track crime in their area. On accessing this site you can type in your postcode and a map of crimes in your area appears with the specific crimes committed. It is a brilliant way of finding out exactly how safe your location is, especially relative to surrounding areas.
The site allows you to study crime maps in detail, for example: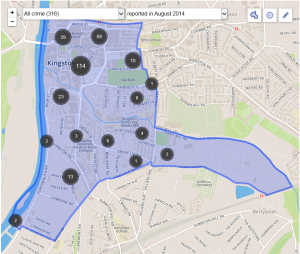 The map also allows you to analyse the criminal activity down to the very street it was committed on, in addition to letting you know the nature of the crime: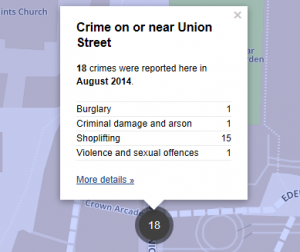 The site gives you access to a range of statistics and provides an overview of crimes in the region, which in Kingston is burglary, and theft and violence against the person.
The website claims the aim is to provide information to the public so they are accountable: "You can use the tools on this website to see how the police where you live are performing and how they compare to similar forces or areas."
In addition to providing up-to-date information on crime rates in the local area, the site also provides statistics of crime rates since 2012: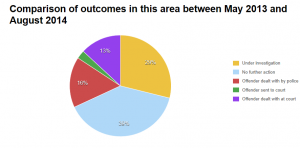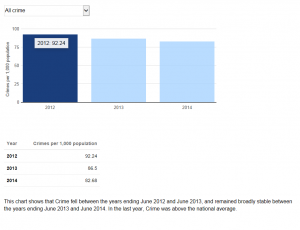 So go on, give it a go. Knowing the area you live in can only benefit you and may even impact how you go about your daily life. If you feel especially keen to engage after studying the crimes committed in the local area, you can get in touch with your Neighbourhood Policing Team, attend a local 'beat meeting', email your police and crime commissioner or even get involved through a local action group such as Neighbourhood Watch.