What do employers look for when hiring?
How can you get into a work experience programme if in order to get accepted (as ridiculous as it sounds) you need to have previous work experience?
Although part-timing at Nando's, Pizza Express or McDonald's may portray your "interpersonal" and "organisation" skills, it is not something that will make you stand out.
How about adding a second or third language? Or more!
Languages are like crisps; one is never enough.
It is needles to stress the humongous importance of language learning when job hunting.
Forget the long sleep-depriving grammar books, the "I-have-a-fancy-degree" tutor who charges you an astounding £30-per-hour and the crazy  DVD Crash Course that promises to make you an expert in 29.5 days.
Here are three, free and fun tips that will make your life easier and get you saying 'como estas' in tres segundos.
 Advice Numero Uno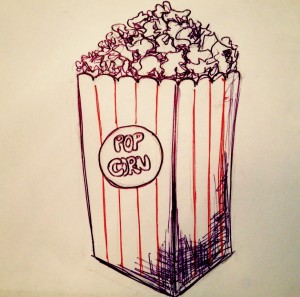 Watch, Listen, Associate.
Get a big bucket of popcorn and start watching movies and series in your language of choice with English subtitles.
This approach enables learners to  recognise the most frequently used words by associating them with sounds. (Just like infant language acquisitions)
Expressions and words related to family, friends and emotions will be the first ones to stand out.
  Here are a few movie and series recommendations in different languages that are subtitled in English. (Click on the language of your choice to watch on YouTube)
Spanish, Portuguese, French, Korean, Japanese, Mandarin, Russian, Arabic, German, Italian
Advice Numero Deux: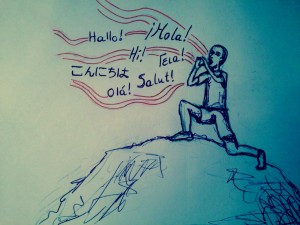 Connect, Meet, Converse.
Talk with people who are native in your language of choice.
Facebook Language Exchange groups in your area are quite helpful.
Go to Brazilian, Spanish, Italian bars  to meet natives. The beauty of England (one of them at least) is its immense non-English population.
Visit Sevilla Mia in London if you're learning Spanish, the Japan Centre for Japanese or the Seoul Plaza in Surrey if your opting for Korean.
Other recommendations: Borshtch N Tears (Russian), Prague Bar (Czech),
Bar Italia (Italian) Walkabout (Brazilian nights on Mondays)
Advice Numer Trzy: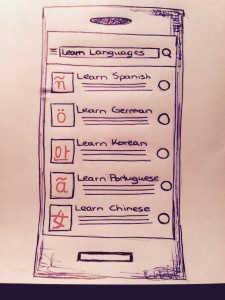 Search, Click, Download.
If you have access to a smartphone download free language learning apps (the apps must include visuals and audio).
Focus on expressions instead of vocabulary cards, as you will be learning vocabulary and sentence structure at the same time.
Apps like Duolingo, Memrise and Busuu are very popular amongst language learners and quite fun to use.
Downloading songs in your choice of language, learning the lyrics and reading the English translations is another helpful way of making your ear accustomed  to a new sounds.
Here are a few recommended songs and artists:
Wang Leehom, Rainie Yang (Mandarin), Joaquin Sabina, Fito & Fitipaldis  (Spanish), Paula Fernandes, Fernando e Sorocaba (Brazilian Portuguese)  Utada Hikaru, Ayaka (Japanese) Zaz, Keny Arkana (French), Mannarino, Eros Ramazzotti (Italian)
                                                                          Get Started Now!