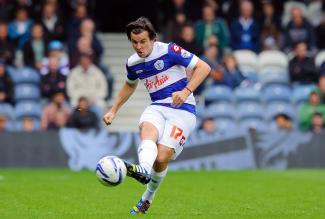 Outspoken Queens Park Rangers and England midfielder Joey Barton has enrolled in a philosophy degree at nearby Roehampton University.
Barton, 31, confirmed that he is attending the course by tweeting: "Off to my first lecture this afternoon. Eyes peeled, ears open, brain engaged."
But while the volatile midfielder was keen to tweet about the latest venture in his career, he has insisted that he will not be talking to anyone in the media about it.
Queens Park Rangers Press and Media Manager Paul Morrissey said: "Joey is aware that this decision is in the public domain and he does not wish to talk to anyone about it. He has already told the senior lecturer at Roehampton University this."
Barton, whose footballing career has been marked by disciplinary problems, regularly tweets quotes from philosophers such as Friedrich Nietzsche, but his constant online spats with Dietmar Hamann have often thrown into question his desire to put a troubled past behind him.
The recent death of sports counsellor Peter Kay is the inspiration behind Barton's decision. Kay, the co-founder of the Sporting Chance clinic, helped Barton with anger management.
Barton, who has played once for England, became the first footballer to wear rainbow laces on his boots in an attempt to combat homophobia in football. He remains a key figure in Harry Redknapp's QPR team, who are looking to return to the Premier League after relegation last season.