FROM NUTTY KANT TO SOCCERATES
QPR midfielder, Joey Barton, has enrolled on a philosophy course at Roehampton University. Barton, 31, says he is now turning to the Ancient Greeks to tame his infamous temper. Read George Curtis's full aritcle here.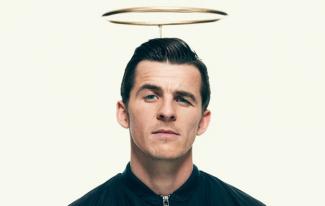 STUDENTS WARNED AGAINST SMOKING SHISHA
Health officials in Bolton have been alerting freshers of the dangers of smoking the fruit-flavoured tobacco. They claim an hour of smoking shisha is equivalent to smoking between 100 and 200 cigarettes. According to Helga Jackson, food and safety team leader for Kingston borough council, there are 12 licensed shisha bars in Kingston.
SCOTTISH UNIVERSITIES SEE RISE IN ADMISSIONS
Following a dip in admissions after the 2012 tuition fee rise, Scottish universities have seen an extra 700 places awarded to new students for 2013. Almost half of these places were awarded to Scottish students.MAN SHOT DEAD AT UNIVERSITY CAMPUS
Police at North Carolina Central University have shot and killed a man wanted in connection with an armed robbery in neighboring Durham. The unnamed suspect had fled the scene and had wandered onto the university campus brandishing a shotgun. No students or police officers were harmed.
KINGSTON'S 'FATBURG' TO STAY
Thames water have announced in a letter to their customers that the double-decker-bus-sized block of fat blocking the drains beneath Kingston could take another five months to clear.
UCLU NEWSPAPER SCAM EXPOSED
A scam dating back 18 years has been uncovered in the University College London Union. The UCLU's newspaper distributer would buy 600 copies of the Financial Times at a reduced student rate, sell 60 to the students, then sell the other 540 to private vendors at standard rate, according to a union sorce. Over 18 years this equates to a profit of over £65,000 for the UCLU.
EDDIE IZZARD TO RUN FOR MAYOR
Yes, you read correctly. Eddie Izzard, the comedian and actor is to run for London Mayor in 2020. The announcement was met with cheers at the Labour conference in Brighton this week where Dame Tessa Jowell described the cross-dressing comedian as a man of 'enormous substance, generosity, and conviction'.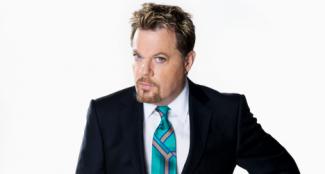 HARVARD TO SUE MILTON KEYNES COLLEGE
The world's second-best university has begun legal action against a small technology college in Milton Keynes. A High Court hearing in London this week heard that Havard School of Management and Technology in Buckinghamshire infringed on the trademarks for the word 'Harvard' and that there had been 'evidence of confusion' between the two.
UK STUDENTS WORTH £80 BILLION
A report commissioned by the NUS has found that the UK's students have an immediate value of £80 billion to the UK economy and maintain over 840,000 jobs. The study says that 2.8 per cent of UK jobs are fuelled by the higher education system and that putting a student through university creates a net profit for the UK economy of £95,322.