Strapped for cash? Can't be bothered to cook? Eating out on a student budget isn't exactly easy but it also isn't impossible. It doesn't have to cost an arm and a leg to eat out in Kingston, and so Roxii Hoare-Smith and Eti Tashkova have tracked down the best eight places to eat without harming your bank balance.
The Slug and Lettuce: worldwine cuisine
Charter Quay, Kingston-upon-Thames, Surrey, KT1 1HL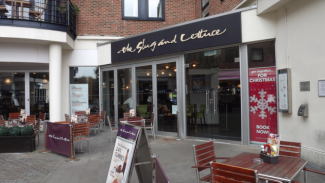 The Slug and Lettuce offer a range of food as well as a variety of deals every day of the week. 'Happy Mondays' is a student favourite, as all food is half-price. Grab a starter for as low as £2.50. If you can't make it on a Monday then desserts are two-for-one all day every day, and on Tikka Tuesdays all currys are two-for-one: good news if you are on a tight budget!
The Slug and Lettuce also offer great drinks deals, with all bottles of wine just £10.95 on Wine-down Wednesdays. Not a fan of wine? Grab a cocktail or two between Thursday to Saturday when they are two-for-one after 4pm. There really is something for everyone on the menu, including pasta dishes, burgers, curries wraps and nibbles.
Tucker's Exotic Meats: worldwide cuisine
Kingston Ancient Market Place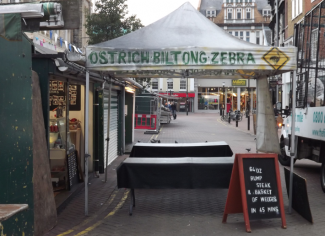 Tucket's Exotic Meats is now open seven days a week at Kingston Market and offers exotic meats from all around the world such as buffalo, kangaroo, ostrich, zebra or crocodile which you can mix with a range of sauces and sides. What's more, prices start from just £4. If you are feeling daring you can try their "MAN VS MEAT" challenge: all you have to do is eat a humongous 64oz rump steak and a basket of wedges in 45 minutes. Simple, right?
Cream's: Italian ice cream and desserts
107 Clarence Street, Kingston-upon-Thames, Surrey, KT1 1QY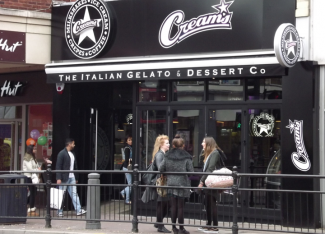 Got a sweet tooth? Why not try out Kingston's new Italian gelato and dessert cafe which opened in May. The cafe is open until 11pm Monday to Friday and until midnight on Saturdays. Cream's offer handmade desserts with authentic gelato imported straight from Italy, as well as a mouthwatering range of sugary treats such as sundaes, waffles, crepes, milkshakes, smoothies and hot drinks with many items under £5.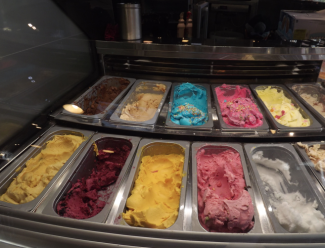 Frangos: Portugese cuisine
The Rotunda, Clarence Street, Kingston-upon-Thames, KT1 1QJ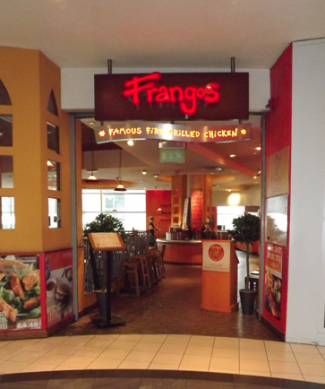 Frango simply means chicken in Portugese and you can visit the restaurant in The Rotunda to try their famous fire-grilled chicken. The best day to visit is a Mondya as they offer 50 per cent off food for students when you buy a full-price drink with a meal. Frangos offer sides from just £1.99 ad main meals from £4.50, meaning you could pay as little as £2.50 on a Monday. Some people have even said that Frangos is better than Nandos!
Aji: Japanese cuisine
54 Eden Street, Kingston-upon-Thames, KT1 1EE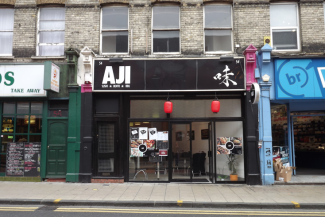 Are you a fan of steaming bowls of rice, fresh sushi and tasty noodles? The opening of AJI in Kingston was a real celebration for all Japanese kitchen lovers. Not only can you find great lunch and dinner deals from just £5, but you can also get 10 per cent off when you show your student ID. If you're lucky, you might even get a 30 per cent discount on selected take-away box sets at the end of the day. Don't forget to also collect a stamp every time you buy a meal; four stamps will get you a free miso soup and eight will get you a free hot box or sushi combo.
La Fiesta: English breakfast
20 Castle St, Kingston-upon-Thames, Surrey, KT1 1SS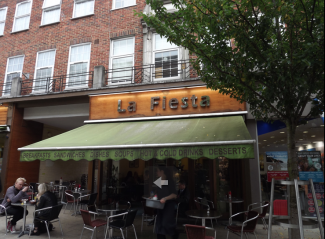 Don't let the name fool you. This charming café in the heart of Kingston is as English as it gets. Start your day off with a strong morning coffee of try the finger-licking English breakfast for just £3.80. Two eggs, two sausages, mushrooms, two slices of bread, beans, tomato, chips. Then you should probably go burn off all those calories at the gym later in the day.
JIKI: Korean cuisine
2 Castle Street, Kingston-upon-Thames, Surrey, KT1 1SS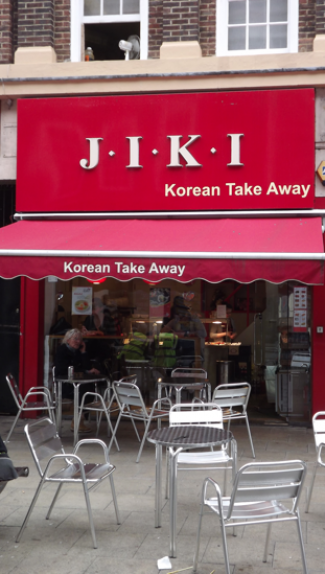 If you're still trying to burn off those last few pounds, it's best to not make a trip to JIKI any time soon. Once you set foot into this sweet-and-sour heaven, your diet will be the last thing on your mind. Crispy deep-fried chicken in a spicy garlic, chilli powder and soy sauce, or a spicy rice cake with vegetables; the choice is yours. And with most food costing just £4.50, it's not just the food that's heavenly.
Cattle Grid: steak house
The Rotunda, Clarence Street, Kingston-upon-Thames, Surrey, KT1 1QJ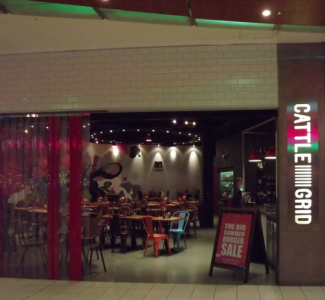 This certainly isn't the best restaurant for vegetarians. However, if you enjoy full racks of baby-back ribs or hot buffalo wings melting in blue cheese sauce, then this is the right place for you. Enjoy a burger for just £5 during their summer burger sale which is now Monday to Thursday, eat-in or takeaway.