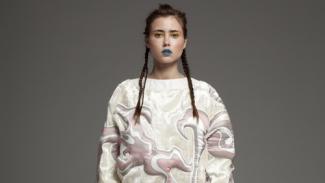 MA Fashion students from Kingston University have showcased their latest work at a catwalk event in the first in a series of shows.
The MA students showed their collection to industry experts and media commentators at Queen Elizabeth Hall on London's Southbank. Eleven designers from the university were selected to show their collections on the runway.
Mongolian culture
Kingston postgraduate Barry Jude, 27, from Liaoning, North East China was amongst the 11 students. The inspiration for his collection was WWII enigma code breaker Alan Turing. "Many fashion industry people attended our show. In fact, this was a very serious fashion show, we only have limited seats and they all go to people in the industry such as buyers, editors and bloggers," said Barry.
Paint and wallpaper specialists Farrow & Ball sponsored the event after approaching Kingston University students to show off their talents and create a one-off colour chart-inspired collection.
The MA students created a collection of nine outfits each which were inspired by the new paint colours from Farrow & Ball. The show was featured on Vogue.co.uk.
Overwhelming
Laura Buchner, 28, took inspiration for her collection from Mongolian culture as she was fascinated by the beauty of an interior of a Mongolian yurt she saw in a picture. Laura has to turn her designs from 2D to 3D which took about three months.
"Seeing my designs on the catwalk was a great feeling," she said. "It was overwhelming."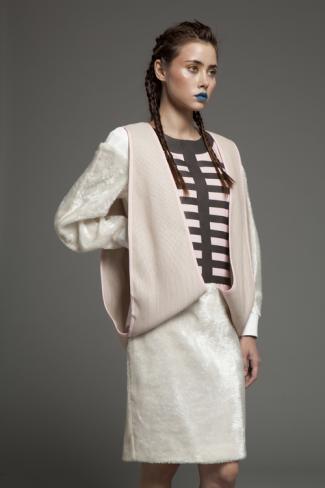 Minka Lusse, 25, based her collection on the current situation of young men in South Africa in the post-apartheid era. "I focused on the need of being equal no matter whether you are black or white, rich or poor," said Minka. "I believe that fashion can unite by representing the wearer and his identity rather than pointing out how different everyone is to each other."