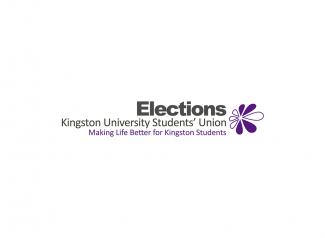 It's all about the KUSU elections this week with the different candidates touring the university putting their case across as to why they deserve your vote.
It is your chance as a student to get involved in the democratic system, that many of us take for granted, and be sure that one of your peers is in a position to hear your voice.
Voting is already underway and will end on Friday at 10am with the results revealed at noon.
By now you should already know who the candidates are but just in case you are living in a bubble here is a list. More information can be found at: http://www.kusu.co.uk/elections
Disabled Candidate
Rhianne Birchmore
Amina Morsy
Women's Officer
Sophie Ogden
Yazmin Burton
Elaha Walizadeh
Partner-College Students' Officer
Harriet Bagley
Ethical and Environmental Officer
Naomi Lynch
Alexander Mireles
Maaz Malik
Noor Khan
International Students' Offficer
Catarina Demony
Taran Athwell
Bahar Altun
Oscar Miyanda
Niranjana Kumar
John Mpaso
Temitope Thompson
Latasha Rambarran
Fiorella Badin
Juhi Audholia
Umar Abudaker
Media Officer
Beth Taylor
Toby Yusuf
Henry Eaton
Post Graduate Student Officer
Mattias Amuda
Victor Giwa
Philip Soneye
Part-Time Students' Officer
Vino Suseetharan
Mahamed Ragge
Voting will close in a couple of days so get in there quick. Remember, you need to register as a student before you can vote at www. Kusu.co.uk.