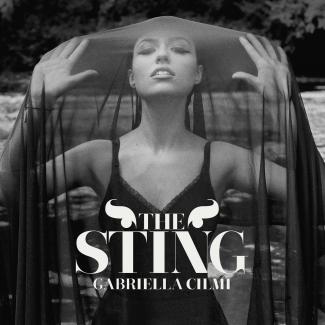 Gabriella Cilmi first made her mark on the music scene in 2008 with her debut album, which produced the memorable hit single Sweet About Me. The then 18-year-old singer proved that you are never too young for re-invention, by taking a completely different musical route on her second studio album, Ten. Now, she is back and it seems that she may have finally discovered her musical direction.
Having ditched her electro-pop sound, record label and trademark long locks in favour of a more sophisticated vibe, an independent record label and a fashionable pixie cut, it seems the 21-year-old may be on to something.
Her third studio album, The Sting, is made up of smooth-as-honey soulful tracks that are reminiscent of American R&B singer Macy Gray.
Although at first the album does not stand out in any special way, Cilmi's sultry vocals grow on you and you soon realise that these are the kind of songs she was meant to sing.
The slow pace of the album is counteracted by the upbeat tempo of individual songs, such as title track The Sting with its catchy chorus lyrics: "All of my life/ I've been running from the sting/ Stole the honey from the hive/ And the bee's still following me"
Equally infectious is the Australian-Italian singer's Symmetry, which is set to be the next single released from the album. Its emotive lyrics, such as "My conscience is broken/ This black hole is open" and "Can find the fire we can undo/ The symmetry of me and you", fit perfectly with the memorable beat.
Her more mature voice is sure to mark the start of a new chapter in her career.
Release date: November 4