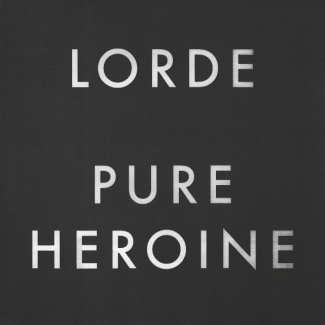 The rise of 16-year-old New Zealand native Ella Yelich-O'Connor, a.k.a Lorde, has been meteoric. She has become the antithesis of a modern pop star, drawing comparisons between herself and Lana Del Rey for her authenticity.
Her debut album Pure Heroine is surprisingly real, with booming post-hip-hop tracks and vividly searching lyrics about growing up too fast.
For example the first track of the album, Tennis Court, shows that she is an artist willing to explore the darker edges of pop music and produce something intoxicating as it is full of attitude and charisma.
Lorde exploits heavy synth sounds and simplistic drum patterns to create pop songs in unexpected ways. That's one of the strengths of Royals, an atypical anti-pop song that is uniquely catchy, featuring a repetitive beat that allows you to give full attention to Lorde's vocals.
She also manages to conjure attention-grabbing phrases like "Let me live that fantasy," "We're driving Cadillacs in our dreams" and "I've never seen a diamond in the flesh", as she speaks about her roots and the life of fame and fortune.
However, on the track Team, Lorde spirals her pipes downward, her voice- a powerful instrument that creates a calmer mood with its gentle waves of synthesisers.
Later on in the album, she is very cynical about our society's obsession with violence. In Glory and Gore, she declares, "Glory and gore go hand-in-hand/That's why we're making headlines." As the beat moves into a hollow clank halfway through, Lorde sounds as world-weary as ever, but the spirited cries of the hook are incredibly infectious to the ears.
A World Alone, the longest and most ambitious song on Pure Heroine, has a roaring dance beat that weaves in and out, as Lorde offers a glimpse of her life.
The breathtaking song is the ideal closing track on an album. There is not a track that is stronger than A World Alone.
There is no doubt that this is a strong debut album from the young singer whose popularity will keep on growing.
Release date: October 28