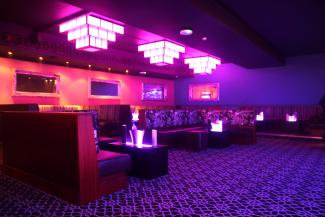 The new super club Pryzm had its lauch party on Friday and 2,000 ticket holders and VIPs queued up for the sold-out event.
The new venue, previously known as Oceana, impressed clubbers with everything from a stylish over-21 lounge to private karaoke rooms.
Dan Corry, Pryzm general manager, said that he was "excited" to enter the new clubbing era with a more glamorous take on the long-standing Oceana.
The New club
"The obvious changes are the ground floor with the food offering and freshly made cocktails," said Corry and added that the new Clarence Steet venue now aimed to appeal to a wider selection of age groups.
Downstairs, the previous Woo Woo bar has been converted into Curve bar offering table service and a food menu with sliders and snacks.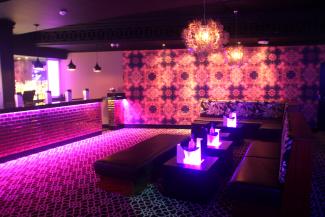 The biggest change is to the former Alpine bar, which has been transformed into a larger lounge, called Curve, which will be for clubbers aged over 21 only at weekends.
"The room has group-sized booths offering private seating and it will have an age limit on Saturdays and Sundays," said Corry.
"On Wednesday student night the room will have a free flow and mainly play house music.
"All our bars also offer a stylish range of cocktails, both individual and sharers," he added.
Corry said that there are some big changes to the ballroom, but that it will still be playing mainly commercial music.
The Disco room is mostly staying the same, but it has undergone small changes to fit the rest of the clubs stylish new interior.
Upstairs, overlooking the ballroom, the club has a VIP area only for clubbers with a purchased wristband. Here VIPs can enjoy private seating, karaoke rooms and a women-only makeup room.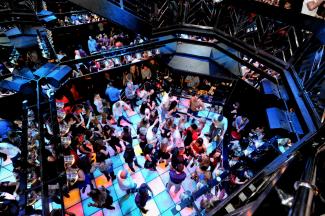 Improved Security
After the murder of clubber Jamie Sanderson on October 25, 2012 the club was threatened to be shut forever.
Corry said that he had worked closely with the police for the past year to improve the venue's security.
According to Corry, the club now has four main entrances, each with its own security equipment and queue system. He said: "It is more sophisticated and a lot safer."
The iconic grade two listed Pryzm building used to be a cinema and then a theatre. Corry said that some of the rooms, such as the ballroom, could not be changed too much because of this, but that they had done what they could to provide clubbers with a new experience.