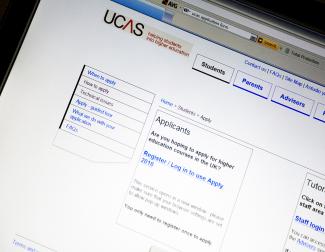 Kingston faces missing out on nearly £10m of student fees after under-recruiting by more than 360 this year – and applications to the University for next year are down nearly 20 per cent.
Core admission figures fell by nearly 700, but more students with A-levels grades at ABB or higher were recruited to help boost the numbers of undergraduates joining the University.
The university could face long term consequences for the under-recruitment if higher education bosses take away numbers from Kingston's core recruitment allocation – known as the SNC. However no decision has yet been made.
A university spokeswoman said: "The main reason for lower undergraduate enrolment numbers during the past three years is the changes implemented by the Government to the way universities are funded.
"From 2009, the Higher Education Funding Council for England (HEFCE) , which allocates and reduces Student Number Control (SNC) numbers at universities, moved from funding universities directly to funding them through loans for students to pay for higher tuition fees."
Although the deadline for new UCAS applications is not until January 15, a source said that there had been a near 20 per cent decline in applications on this point last year. Nationally, student applications have fallen around 4 per cent.
Aiming higher
Recruitment in 2013 saw the number of ABB or equivalent students joining Kingston rise. The University had targeted 200 students, but saw 511 higher achieving students enrol.
"This year we have accepted more students with ABB+ grades than expected," said the spokeswoman. "This of course has had a knock-on effect to our Student Number Control figures and tallies with our plans to attract fewer, but higher quality students."
SNC figures are the core number of students allocated to a university by HEFCE. KU is at risk of losing these numbers permanently because of a continued slump.
KU spokeswoman said: "It is important to remember that the University is not simply focused on attracting large numbers of applications, as this can lead to people being disappointed – or starting a course but struggling to progress."
Overseas student admission figures were higher than expected, with KU recruiting 1,397 against a target of 1,366.
Rob Stroud, policy administrator at HEFCE, said: "If a university lost their numbers and then it didn't recover enough for a year, and effectively lost those numbers on a permanent basis, we still give that University an opportunity to recruit above their allocation."