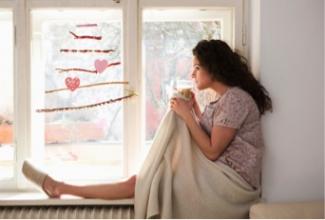 The time has come to turn the heating on in your student accommodation – the dreaded time of year when bill prices soar and students weep.
Most will avoid flicking the switch for as long as possible to save the pennies, but this is not actually permitted in some student accommodation. In most contracts – if you read the small print – the heating has to be turned on to prevent mould and burst pipes.
Francesca Hart, a third-year media student, said: "We live in a three-floor house and our aim was to keep the heating off for as long as possible. However, our estate agents rang us and informed us that we needed to turn it on as it was in our contract to do so."
The heating in most houses has to be on, but there is no need to have it on 24 hours a day – something done by a lot of students.
Laura Bloxham, a third-year sports science student said: "We didn't know how to work our heating, so we would just have it on 24 hours and turn it off every now and then."
"We then got a huge gas bill and realized we probably should have asked for some help before."
Warming up
Every boiler enables you to put a timer on for your central heating. The most logical times to do so would be in the morning when people wake up. For example, from 7am until 10am, and again in the evenings, for example from 6pm until 10pm. This will help you save money and keep your bills under control.
The temperature dial should never go over 20, which should feel perfectly warm. If you are finding it too cold with the heating on and the temperature at 20, you should consider investing in some extra jumpers.
There are other ways to keep warm and save money, and most are incredibly simple:
1) Hot water bottles are very cheap, and require nothing more than a kettle to use. Put them in your bed and you are bound to keep warm through the night.
2) Nights are cold in winter, but investing in a winter weight duvet can make all the difference – look for 12 tog or higher, or alternatively, buy several normal duvets and turn your bed to a sea of covers.
3) Hats and scarves are not just a fashion statement for when you're outside, they are an extremely useful accessory at home too. Don't be afraid to wrap up inside and feel the warmth.
4) Don't hang your wet clothes up in your room, as this just makes your room cold.
5) Drink lots of hot drinks and cook stews and soups – this will warm your insides up as well as your house.
Repeat all steps above for optimum warmth.