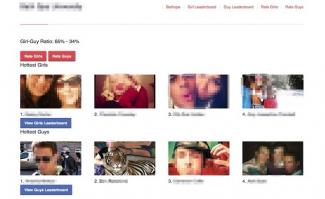 NUS criticises intrusive website
The NUS has expressed concern over Ratemash.com, a website where students can rate each other's profiles using photos taken from Facebook. Many profiles are uploaded to the site without permission, something the NUS referred to as a "gross invasion of privacy".
Top uni's too 'posh'
The director of the Higher Education Policy Institute has criticised top universities for continuing to favour "posh students". Bahram Bekhradnia believes the British university system is more "socially exclusive" than in other countries, something that needs to be changed to allow our higher education system to become "world leading".
Professor slams cuts
Professor Brian Cox has called plans to reduce education funding to Science related topics "nonsensical". The Department for Business, Innovation and Skills proposed cutting the budget by £215 million, as well as turning £350 million worth of student grants into loans.
Third-years party hard
The national student money survey 2013 has revealed that third-year students are going out more often and spending more money on socialising than freshers. A contributing factor is believed to be living costs, with higher tuition fees having an impact on first-year students.