0
0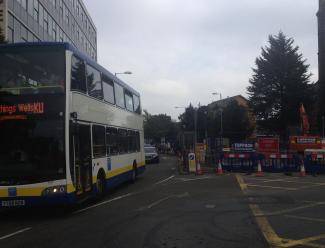 A Kingston University bus was involved in a collision with a car yesterday afternoon on the A3.
A Kingston University spokesman confirmed that a vehicle operated by Tellings Golden Miller Group on behalf of the University was involved in an incident but none of the passengers on board or the driver was injured.
He said: "The police and ambulance services attended the scene and the driver of the car was taken to hospital as a precautionary measure."
Police and ambulance services were called to the scene at 5.30pm.