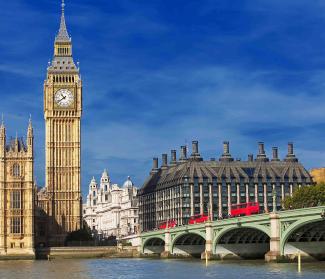 London has been voted the second best city to live in for students for the second year running.
The study, produced by the QS, ranks cities based on different criteria including university rankings, affordability and quality of living.
The QS spoke highly of London's variety in the report. "As well as being a hub of academia, it's also one of the world's great centres of culture and creativity, famed for its nightlife and diversity; there aren't many things you could hanker for as a student that aren't on offer in abundance in London."
Paris was awarded first place in the index, with Singapore, Sydney and Melbourne making up the top five places.
The study also recognised London's ability to offer graduates opportunities in a plethora of careers: "London is also one of the world's most important financial centres, making it particularly attractive for corporate-minded graduates, as well as being among the world's leading places to find work in media and the arts, as well as a host of other industries."
Lizzie Carse, KUSU's Vice President for student life, said: "London is a perfect hub for student living in my opinion. Many students will share my experience of living in a small town before starting University – moving to London showed me the stark difference between a small tight-knit community and a large, open-minded and liberal city."
Third-year English literature student Georgia Nee said: "The excellent transport links also makes job hunting a lot easier as it allows you to widen the range of your search. I could get from Kingston to my job in Oxford Street in less than 30 minutes."
London was let down by its high living costs and expensive tuition fees, with students in Paris paying very little for their tuition.
Sophie Marshell, a third-year student studying abroad in Paris, explained that expensive accommodation is balanced out by cheaper living costs. "Going out and socialising is much cheaper than in London, with clubs and bars staying open much longer as well," she said.
"There are also places where students congregate, for example close to the Sorbonne (the University of Paris) and the École Normale Supérieure, which offer cheaper prices and where students can mingle."