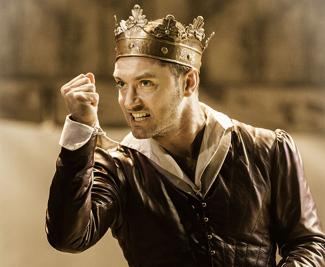 It may not be Shakespeare's most familiar play, but Jude Law's interpretation of the formidable Henry V makes for a powerful production.
As King Henry V embarks on an invasion of France, we see the carefree Prince who previously appeared in Shakespeare's Henry IV Part 1 and 2 mature into his country's leader.
His reckless nature is gone in this play, although his endearing humour does have the chance to shine through in scenes with Princess Katharine.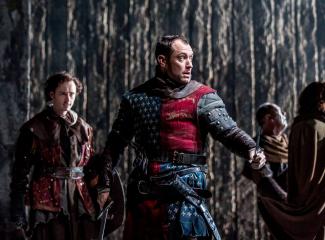 Law's portrayal of the decisive ruler is thrilling to watch, as he lets slip the mask of compassion which conceals Henry's anger and aggression.
Runner up of BBC's I'd Do Anything, Jessie Buckley, plays Henry V's love interest Katharine.
Henry's untamed temper allows Law to command the stage, although his mischievous nature, both when at war with his soldiers and when courting Buckley, gives an endearing contrast that he uses to win over the audience.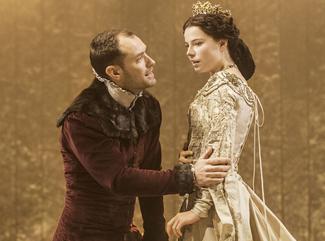 Buckley's interpretation of the French princess provides a more gentle touch to the production and her attempts at learning English offer some light relief to contrast the scenes of impending war.
The simplicity of Christopher Oram's set, which consists solely of boarded walls, only serves to emphasise the power of the dymanic play.
The ensemble are given the opportunity to shine through both the underlying humour driving the production and the chilling scenes of war which ground it.
In avoiding glamorising the brutality of war, the Shakespeare classic has been successfully conquered with humour, compassion and a fearless Law at the helm.
Henry V runs at the Noël Coward Theatre until February 15 2014.