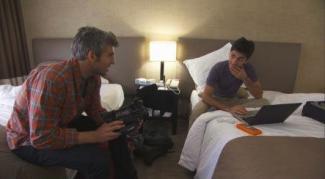 Six Facebook accounts claiming to be KU students have been exposed as fake accounts used to promote nightclub events.
The discovery was made by third-year Stephanie Wickens who alerted other users, warning them not to accept the friend requests when she realised they were not registered at KU.
Wickens said: "When I started to get friend requests from people I hadn't heard of but had a lot of mutual friends with, I started asking questions."
Wickens, who studies English literature and creative writing, posted on her Facebook account CATFISH ALERT echoing the MTV show Catfish which highlights the more sinister side of strangers hiding behind fake profiles on social media websites.
Many students were outraged by the revelation, saying they felt violated.
The accounts joined events for Kingston societies and added students, before spamming friends with promotional offers for nightclub event Phatnight, which hires out The Hippodrome venue.
Hippodrome employee Nathaniel Brady commented on Facebook: "We do not do this kind of thing; they are promoting a night at the Hippodrome, yes. But that is a promoter night- Phatnights, who used to do stuff at Oceana all the time.
"When you look at all the things on the freshers pages about freshers club events in London lots of them are fake profiles. The fake ones speak to each other online to make it seem more believable," he explained.