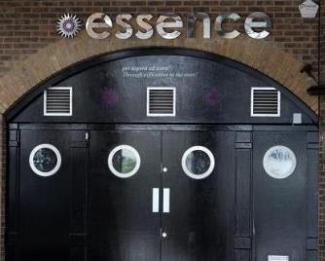 Essence nightclub was forced to close on Monday following last month's mass brawl.
Kingston Council revoked its licence after an 11-hour hearing where the committee found it attracted "the very lowest of life."
Kingston police borough commander Glenn Tunstall, said: "I am pleased that Kingston's licensing sub committee recognised the gravity of the disorder that my officers faced at Essence nightclub on the night in question."
Criminal convictions
The commitee found that more than half the 210 people present on the night had criminal convictions.
These included manslaughter, attempted murder, possession of firearms and ammunition, sexual assault, robbery, burglary, drug dealing, and assault on police.
The owner of the club, Franco Lumba, was represented at the meeting by Michael Bromley-Martin QC, who told the hearing the music was to blame for "attracting persons involved in gang affiliations".
However, Councillor Stephen Brister, who chaired the meeting of the licensing sub-committee, said: "As the licence holder you are responsible for achieving the licensing objectives."
Fighting armed
The brawl broke out last month after a group of clubbers left the venue and began fighting, some armed with scaffolding poles.
Mr Lumba proposal to sell on the club in an attempt to keep the licence, but the council confirmed its decision.
Mr Lumba has 21 days to appeal.