The School of Law, Social and Behavioural Sciences and the Psychology Society are hosting a solidarity event this Thursday following the recent tragedy in Turkey and Syria.
More than 47,000 people died after two powerful earthquakes hit the region at the beginning of the month.
KU students with families in affected areas are devastated by the news from the region, some even feel helpless and guilty for having food and shelter here in the UK while the victims are suffering. 
KU Psychology Society's social media officer, Turkish student Z. Sertkaya raised her concerns about the crisis to Dr. Sabira Mannan, the head of the Psychology department.
"Some students and staff are so bothered by the crisis," Sertkaya said. "Most of them have been going through concentration, sleep, and anxiety issues since the earthquake."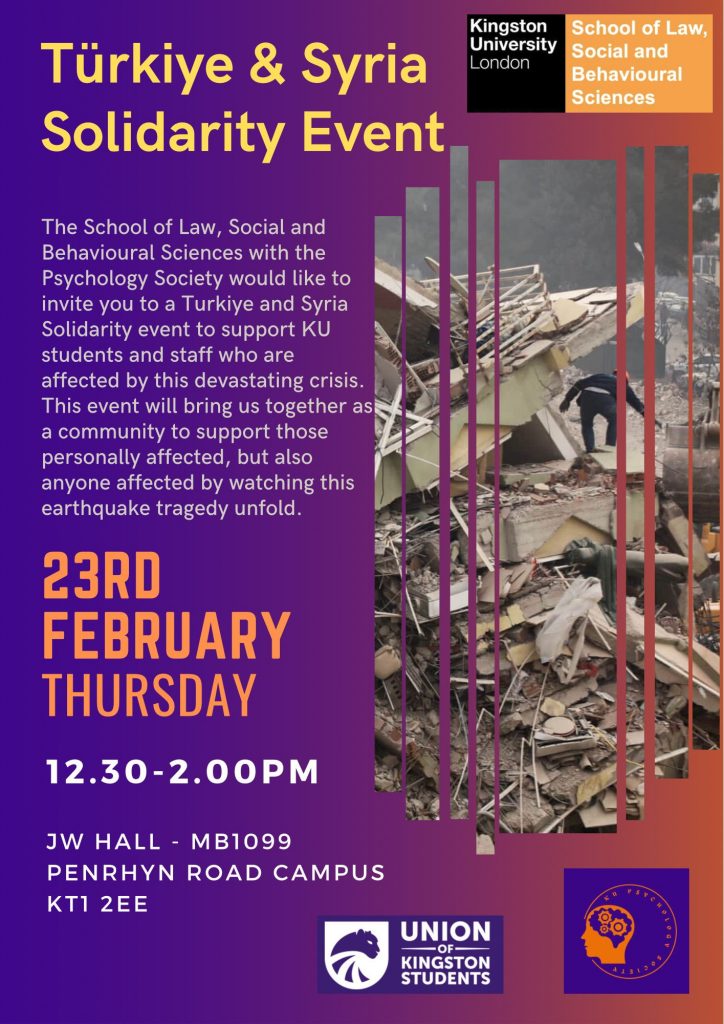 Dr. Mannan immediately contacted Dr. Nora Vyas, the associate professor of psychology, to arrange a solidarity event for anyone affected.
Nora Vyas added: "During the event, we will hear messages of solidarity from academic colleagues, a talk by the counselling and student wellbeing services, and a talk and experience on the power to empower during a crisis by a meditation practitioner."
They have also set up an emergency appeal with The British Red Cross Society aiming to raise £500 to help those in immediate need, providing blankets and emergency tents, and supporting local relief efforts.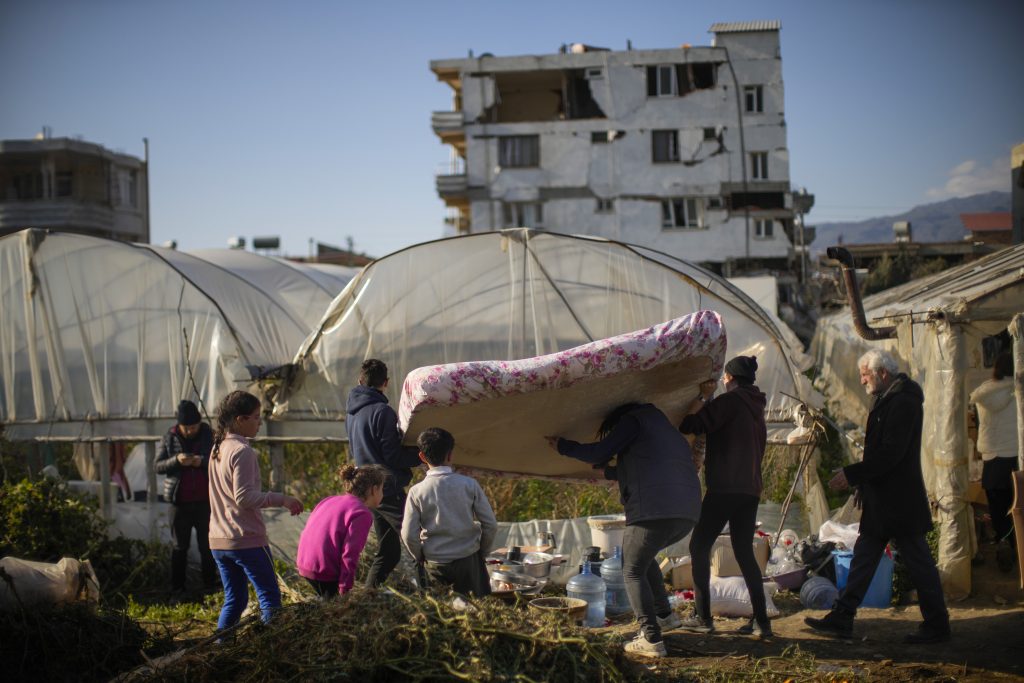 Sertkaya said: "We genuinely believe that this event will bring the community together in support of those personally affected, and anyone affected by watching news of this tragedy evolve." 
More earthquakes struck the Turkey and Syria border this week, just two weeks after the initial devastating shocks on February 6.
This time, a 6.4 magnitude quake killed eight people with the rescue operations from the first quakes still ongoing.
The solidarity event invites any staff, students, and the local community to attend on Thursday February 23 at 12:30-2pm in the JW Hall (MB1099), Penrhyn Road campus.
Year 3 Journalism student at Kingston University
Reporter / Design and layout chief
Interests: Animals, art, fashion and gaming