Winter is the "You're freezing, here, take my coat" said-the-lover kind of season. It's the season of cuddling, hot cocoas and movie nights. But for couples who are looking for something… a bit more unusual, here are five (successfully tested) ideas.
Go on a blind date. Literally.
Dine in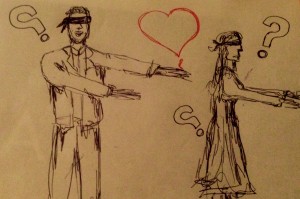 total darkness while guided and served by blind people at London's Dans Le Noir restaurant.
It's an experience which will inevitably bring the couple closer as lovers mainly rely on their sense of touch.
 
Warning: People on the ticklish side, beware. 
For more details visit the restaurant's website here.
 Get High!
No, not th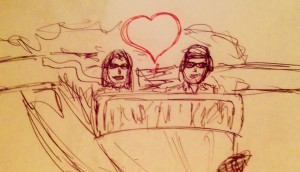 at.
Spoil each other  by  getting on a six-missile helicopter buzz flight. A small bottle of wine (or champagne), two glasses and majestic views should make this day very, very especial.
Purchase a discount voucher  here.
Plan a day of spontaneity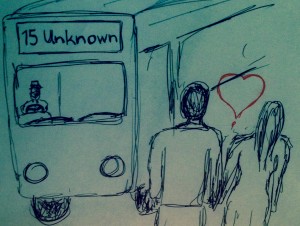 Step 1: Together, get on the first bus that passes by.
Step 2: After [insert number] minutes get off the bus at a random place and have a spontaneously romantic dinner at an even random-er restaurant.
Step 3 (optional): Use fake, odd names.
 Warning: No Google Maps allowed. Enjoy getting lost!
Try the Argentinian way
Take a
 tango class together.
Unless the dance instructor looks like the Argentinian version of Megan Fox or Brad Pitt (which could cause jealousy), a sweaty yet sensual and fun time is guaranteed.
Warning: Deodorant and bottle of water should be present during this date. 
Take a walk on…the Ghost side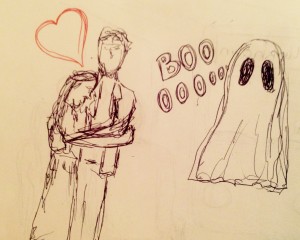 The London Ghost Walk promises to move you between infamous sites of murder and mayhem. Zombie film locations and iconic buildings known for their sordid pasts while guide recounts ghostly tales of ethereal monks and screaming nuns.
It'll make lovers want to hold their partner's sweaty hand really, really hard. It's like watching a scary movie, but live.
                                                                                                          Enjoy!