Kingstonian Cup, a competition founded by former KU Student Ahmed Tahsin, has affiliated to the FA and the London Football Association.
The Kingstonian Cup is a 7-a-side football tournament played at Tiffin School in Kingston and features teams from Kingston and other parts of London.
Tahsin said: "I am so glad that the Kingstonian Cup has got affiliated by the FA. It is a big achievement for me and to the people who have helped me to achieve this feat."
Saudi Arabian born Tahsin who did his undergraduate degree in civil engineering and a postgraduate degree in business management from Kingston and graduated in 2019, started this competition in 2018 after getting frustrated for not being selected by the University's football team.
Tahsin said: "I was not the only one though, there were a lot of students who wanted to play for the football team, most of the international students."
Tahsin felt the university set up didn't offer enough opportunities to students to play football: "This is why I just made a WhatsApp group and decided to start a tournament for everyone. In our first season, we just had four teams, but in our second season, we had eight."
Some notable footballers who have played in the Kingstonian Cup are George Boateng, former Premier League player for teams like Aston Villa and Nottingham Forest, and Sorba Thomas who plays for Huddersfield in the Championship.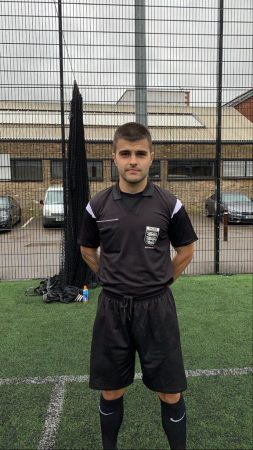 Tahsin said: "The competition has grown a lot over the years, we are already in our sixth season now and we have also got major sponsors like Deliveroo and Gamehunter, which has really helped us, especially in these tough times. We have also got official referees from the FA for our games, which just increases the quality of the competition."
Looking to the future, Tahsin continued: "I plan to try to make Kingstonian Cup a national competition with teams from all around the UK participating and playing against each other. Currently, we are focusing on getting more teams from London to play in the competition."