Men's London Fashion Week brought in the New Year with leather and class, shutting the door firmly on 2016.
A range of styles were presented, from Vivienne Westwood's "ecotricity", which involved men in dresses and women in ties, to Craig Green's AW17 collection, which was inspired by fear.
However, converting high-class brands from the catwalk to our everyday lives is not always that easy.
With the new season's trends having emerged from Men's London Fashion Week 2017, here is how you can easily keep up with the newest styles whilst on a budget.
1: A Bright and happy start to 2017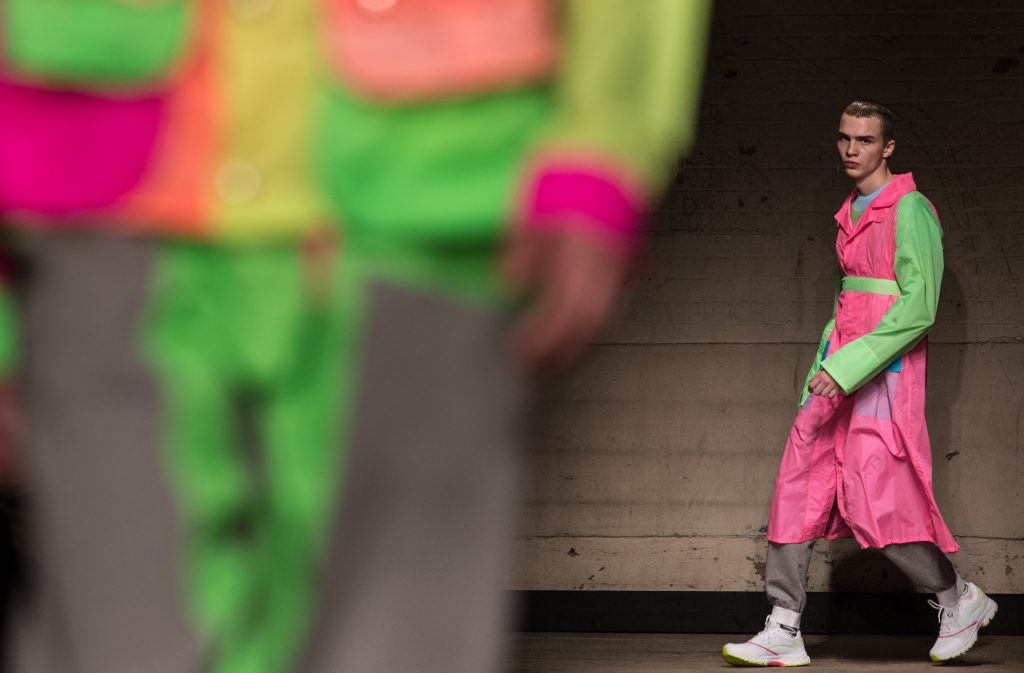 Multiple designers are including fluorescent and bright colours in their clothing, which strikes a contrast with the usual low-key hues for this season.
Topman Design came out with waterproof outfits with splashes of pink, yellow and green to light up the catwalk, while designer Sibling opted for vibrant shades of red and blue knitwear.
Topman described its influences as "hand-drawn prints throughout as well as 90s rave graphics and neons".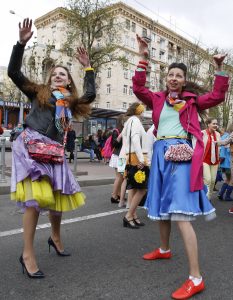 Low-budget option: Don't be afraid to pair bright and bright together when picking your outfit.
Venture away from the typical choice of dark jeans and a bright top, or colourful bottoms and a bland top.
The key here is standing out so without clashing too heavily, match up clothes that are loud.
Patterns, colours, design – whatever outrageous feature it may have, don't be shy of building on it.
Winter is usually associated with sombre and subdued colours, but designers are choosing to go against the grain, and so should you.
Roger Tredre, ex-editor of WGSN and current tutor in the Fashion MA at Central Saint Martins College of Art and Design, said: "Fluorescent colours are always hard to wear, but add a dynamic edge to a menswear designer's tool kit.
"Interestingly, this trend is coming through for the Autumn/Winter season – while fluorescents are usually connected with Spring/Summer."
2: Crop to the top
The sun is not out. That hasn't stopped designers from bringing crop tops to the scene though.
It's the typically seen winter outfit of a thick hoody and a fur-trimmed jacket, but instead of the edges grazing your knees they're skirting your waist.
Xander Zhou presented formal shirts for informal days, snipping them just above the waistline, providing a little sass and a little ventilation. Tredre comments :
"Games with proportions and layering offer new opportunities for menswear designers, with a hint of the 1980s, when cropped tops were last a guy thing."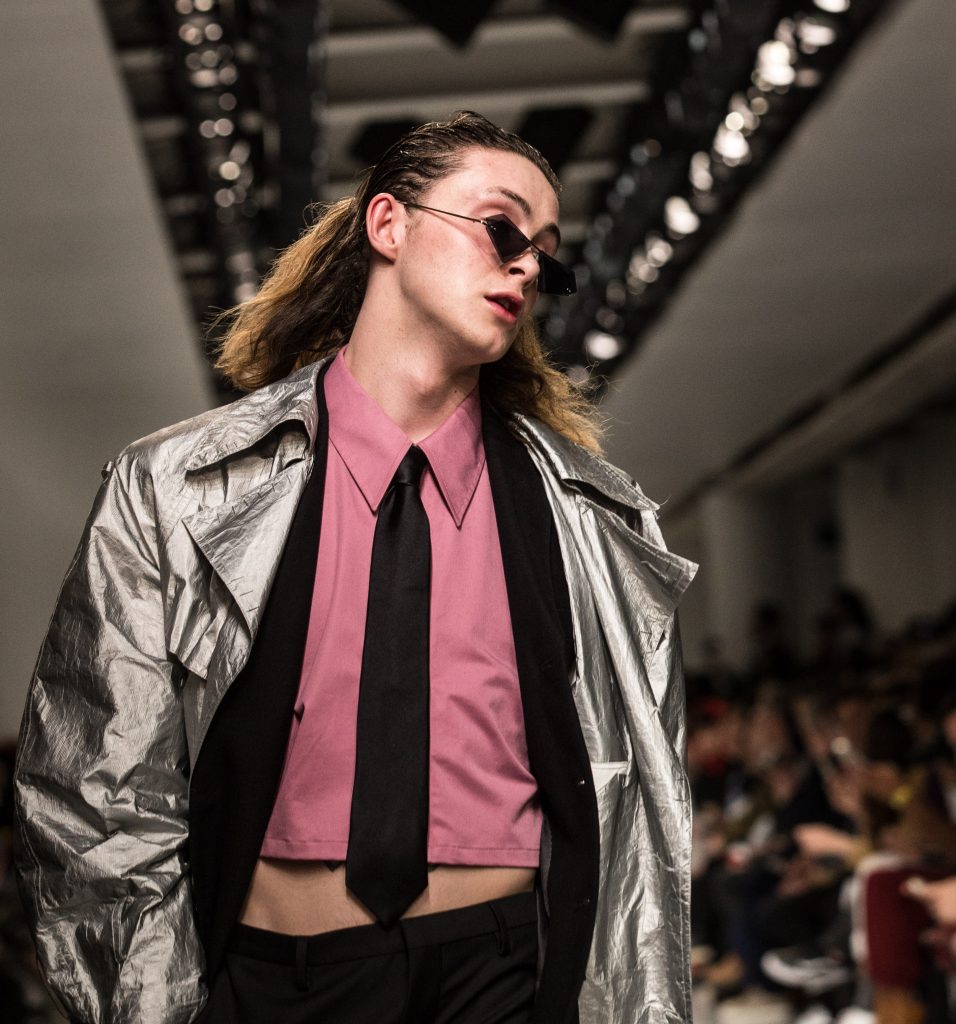 But this trend doesn't work for all, as Tredre points out. "The cropped top references the blurring of gender identities that is running
Low-budget option: We all have those old t-shirts, sweaters and tops that need throwing out. Instead of sending them off to a charity store, try taking a pair of scissors to them instead.
"DIY fashion can either go fabulously well or horribly wrong, so take your time with it. Start with old formal shirts that need re-vamping, and then work your way towards handling thicker clothes like jumpers or hoodies
3. Big and snuggly
Alternatively you can choose to go down a more practical and warm route with oversized coats.
It may not look your size, but in this case that's exactly the purpose.
Topman Design detailed the focus here as "the archetypal, nomadic British traveller", featuring big coats with big patterns, while Agi & Sam opted for sombre hues and block colours.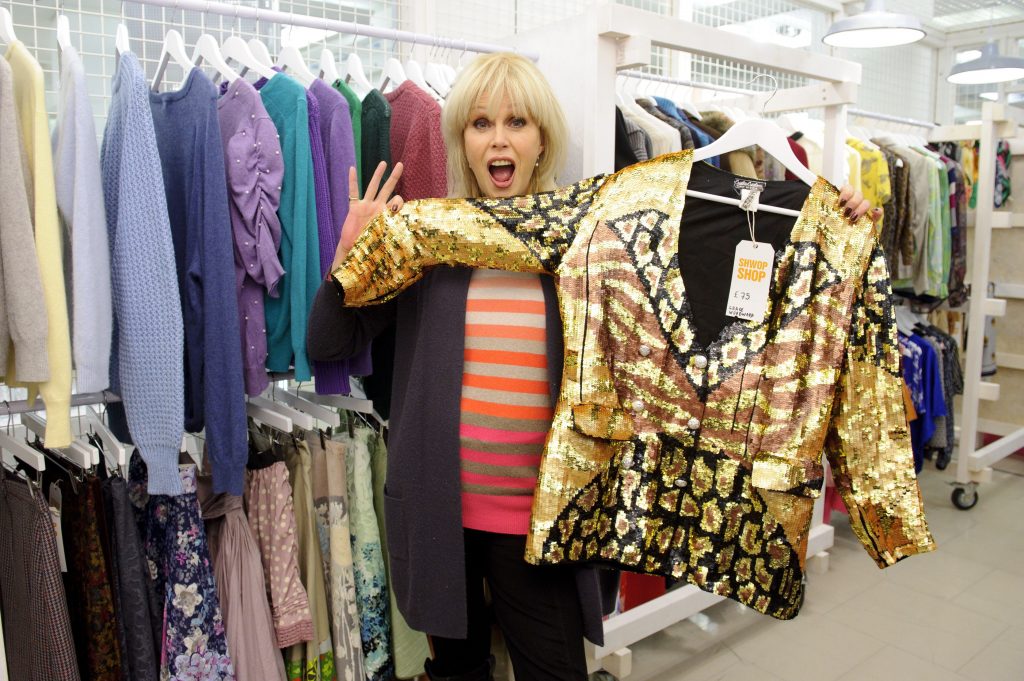 Low-budget option: Hit the charity stores to start.
Investing in this trend will be worth your while, as Tredre predicts it is here to stay: "The return of volume is a theme that has come through strongly in both menswear and womenswear, and is likely to continue for a while yet.
"Oversized coats are just one detail of a very broad on-going trend."
The mix-and-match nature of second-hand shopping is perfect for this trend, as you now have a variety of larger sizes than your own to choose from.
Charity shops often offer great bargains on designer clothes, so you might even find catwalk material within.
Over-sized coats can also appear quite gender neutral, so dare to be adventurous.