I am not a fast food fan. After a heavy night out, I'd rather grab my Innocent smoothie than a dirty pizza, because it'll only remind me of the night before.
However, on the off chance my morning after the night before cravings go wild, I am susceptible to a Big Mac. And for just £3.19, how could I say no?
But what if I'm just too hungover to walk to my local Maccies? To find out, I've been set the challenge to make a Big Mac from home, using everyday food essentials (and my flatmate's gherkins).
For £2.77 per portion, I made a Big Mac of gigantic and decadent proportions. Using the best quality beef mince money can buy from Aldi, eggs, brioche buns, cheese, lettuce and gherkins, making the burger itself was relatively straightforward.
Mixing one egg with 250g of mince, some herbs and seasoning I made the mince finer and shaped it into generous patties, seared for a few minutes on each side. I lightly toasted the seeded brioche buns – an element that convinced the taste testers that this was a gourmet alternative to McDonald's most popular burger.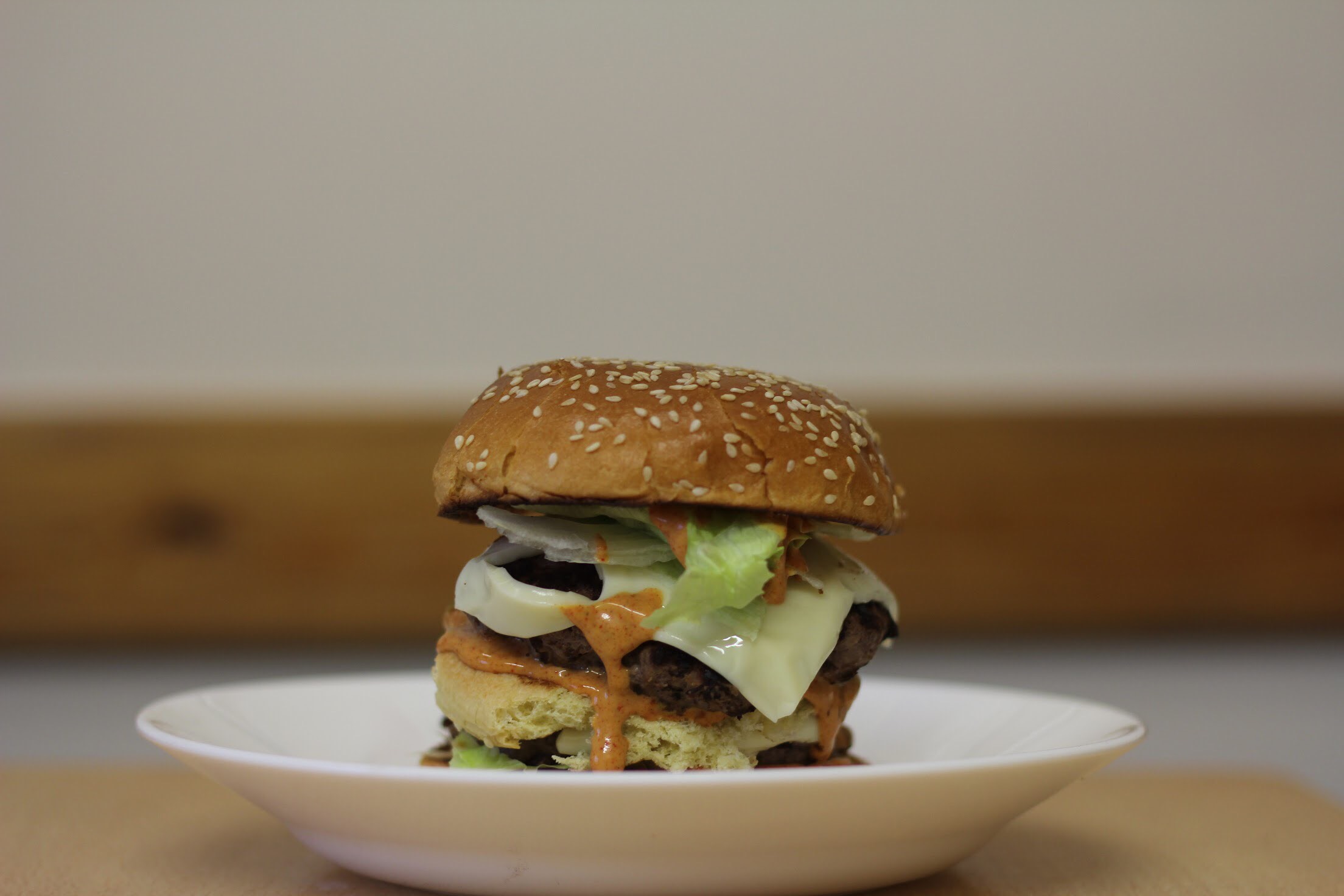 Nine hundred million Big Macs are ordered each year, and I think it has to be because of McDonald's (not so) well kept secret sauce.
Spoiler – we cracked it. To make the sauce, use equal quantities of mayonnaise, ketchup and mustard, and then add the vinegar from the gherkins, salt, pepper and paprika to taste, and two finely diced gherkins.

The River Big Mac was made fresh and towered at least a third bigger than a regular Big Mac. The verdict was out on Eric's Big Mac being far superior to the original Big Mac.
One taste tester, Ria Patel, 18, a pharmacist from Kingston, said: "I enjoyed it because you could taste the quality of the ingredients, you knew it was real mince, and the sauce was spot on."
Lewis Cake, a vegetarian, said: "If I wasn't a vegetarian, I'd be eating that because it does look good."
If I had made this to the  size of a McDonald's Big Mac, I could have fed four. I never think twice about the markup on fast food. All the ingredients near equalled the price of a Big Mac meal but you really could make more burger for your buck.
So, next time you're craving a dirty burger, whether it's those hangover cravings kicking in or you're fed up with your diet, think about what you can make at home.