A good week for Kingston with four wins, a draw, three losses and a loss via a walkover for the women's rugby who were unable to field a team.
The men's basketball got relegated after losing 89-46 away to Brunel University. They sit bottom with -3 points, having lost all of their seven league games and with only two left, they have no chance of staying up.
But the women's tennis, netball and volleyball teams all won their games and the men's rugby beat Imperial College London in their last league game, to avoid relegation.
Performance of the week
Women's tennis team beat the University of Essex first team 10-2 to climb from fourth position in the BUCS South Eastern 4A league, to snatch Essex's third place spot.
Captain Lucy Carpenter was pleased with how her team played and thought Kingston deserved the win.
She said: "It was a good game. We all played well and the outcome was well deserved."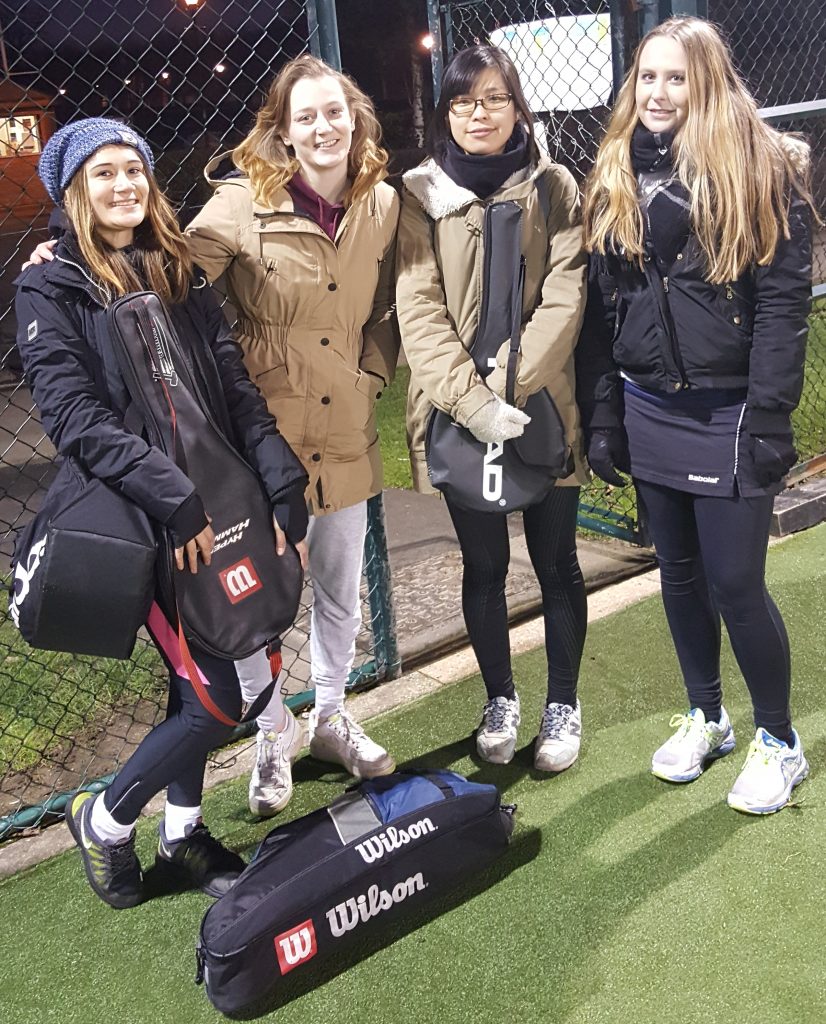 In third place with eight points, Kingston are four points off from league leaders St Mary's University so Kingston have a chance of winning the league.
They just need to win their next three games, against St Mary's at home on the March 8th, away to the School of Oriental and African Studies on March 15th and then, and then an away game to St Mary's on March 22nd.
Story of the week
The men's rugby team avoided relegation to stay up in the BUCS South Eastern 4A league after beating Imperial College London fourth team 40-7 in their last league game of the season.
Kingston were bottom with 12 points but overtook Reading University third team in the league after Kingston won and Reading lost 60-5 at home to league leaders Portsmouth University third team.
Kingston finish the league with 12 points, picking up four points from the game since they gained a bonus point from scoring four tries and winning by more than seven points.
Captain Bahador Eskandari was pleased with his team's performance and the fact they managed to stay up but now has set his sights on the cup final on March 8th.
"It was really good. We came out here with a plan, stuck to it. We performed really well. We lacked a bit in the last 20 minutes of the game. Gave away a lot of silly penalties that we shouldn't have but hopefully that'll be fixed by next week in the cup final.
"Really glad but yet disappointed because we knew we could've won this league but we're happy we got away from relegation and we've got the cup to look forward to as well."
Kingston will play University of Kent second team in the cup final of the BUCS South Eastern Conference Plate away to University of Kent second team on March 8th.
Full KU results (with Kingston in italics)
Rugby
Kingston University Men's First Team 40-7 Imperial College London Men's Fourth Team
Portsmouth University Women's First Team w/o v Kingston University Women's First Team
Walkover awarded to Portsmouth because Kingston could not field a team
Basketball
Brunel University Men's Second Team 89-46 Kingston University Men's First Team
Portsmouth University Women's First Team 61-31 Kingston University Women's First Team
Tennis
Roehampton University Men's Third Team 6-6 Kingston University Men's First Team
Kingston University Women's First Team 10-2 University of Essex Women's First Team
Netball
Brunel University Women's Third Team 31-33 Kingston University Women's First Team
Volleyball
Kingston University Women's First Team 3-1 Portsmouth University Women's First Team
Badminton
University of Surrey Men's First Team 7-1 Kingston University Men's First Team