Kingstonian manager Hayden Bird has said he's not expecting the season to restart, due to the large number of fixtures that still need to be fulfilled between now and the end of the season.
Kingstonian was sitting sixth in the Isthmian League premier division when the season was suspended in December.
Bird said that the season has been difficult for both him and the team. He said: "We were doing team training on Zoom sessions to keep them ticking over for a potential restart.
"The players are now training at home to make sure they are still in shape for when we can play again."
The guidelines set out by the FA suggest that there's more that has to change before non-league clubs can return to action.
"We aren't allowed to have the season continue past May 31, and considering we still have 34 league games left in the season, it seems almost guaranteed that the season will now be cancelled."
Bird said: "At our level of football, we aren't allowed to restart until we are able to have an attendance of at least 30 per cent capacity.
"There's a time and place for everything and right now that isn't football."
Despite the disappointment that a second consecutive season could be made null and void, Bird says that there have still been positives to take for the team.
He said: "There's been lots of excellent work done in training. It was always going to be something that would take time to build an identity in the team, but we feel that we've made progress."
Kingstonian also had a good run in last season's FA Cup, reaching the second round. "We beat Macclesfield 4-0 in the first round, which was the biggest win by a non-league side over a football league team since 1973.
We finished last season in tenth place and were close to challenging the top five, this season we were sixth and even closer, so it's frustrating but we've come such a long way."
Bird was employed by Kingstonian at the start of the 2019-20 season, after a successful spell in charge of Merstham FC.
He said that the success at Merstham, where they won two Surrey Senior Cups and got to the Isthmian League playoff final, was based upon hard work on the training ground.
"It's the expectation that we'll win trophies with Kingstonian, and eventually we want to be playing in the National League, where we believe this club belongs.
"That's a long term target but we believe it's definitely achievable."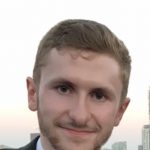 Third year journalism student at Kingston University, currently the sports editor on The River. Interests include football, boxing and sports writing.