The Kingston University Snowsports Society says that the scheduled trip to Andorra is still taking place as it stands, which will be some good news to those who booked tickets.
Travel around the UK and abroad is currently restricted to essential travel only due to the national lockdown.
It is currently unclear when or how lockdown restrictions will end, with the government expected to make the next announcement on February 22.
Despite this, the trip, which is set to take place between April 2 and April 10, is still unaffected by any potential cancellations.
A statement from the society said: "The ski trip to Andorra as of today is still going ahead, the company we are travelling with, NUCO, updates us every week with the situation so there is still a chance that it will get cancelled."
The pandemic has caused the snowsports society, to curtail most of their usual activities.
The statement went onto say: "The pandemic has been very tough on the snowsports society. As a society that mainly runs on socials and nights out it's been tough as we haven't been able to get members like we usually do."
If it does take place, they will be skiing in El Pas de la Casa in the Pyrenees, near the border between Andorra and France.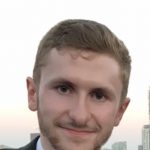 Third year journalism student at Kingston University, currently the sports editor on The River. Interests include football, boxing and sports writing.