KSA students share their best DIY present tips for Christmas.
With the festive season fast approaching, it is time to consider the importance of giving your loved ones thoughtful presents.
After the holidays were put on hold for most people last year, this is a great chance to make this Christmas one to remember.
A shortage of lorry drivers and rising shipping costs have raised fears of shortages.
---
Possible supply issues for toys and presents might limit your options when shopping for gifts but not your creativity. KSA students have some great tips for making your own presents this year.
llustration animation student, Lexy Cooper, said: "The best tip I have for creating is to upcycle. It's a lot more fun in my opinion. Finding something old to make something new and charming.
"I mainly find old jewellery, whether it's combining different beads or repainting an old necklace, it's easy to make a new pair of earrings for a friend. This could be applied to so much, even clothes.
"There's so many tutorials on TikTok at the moment for bleach painting trousers."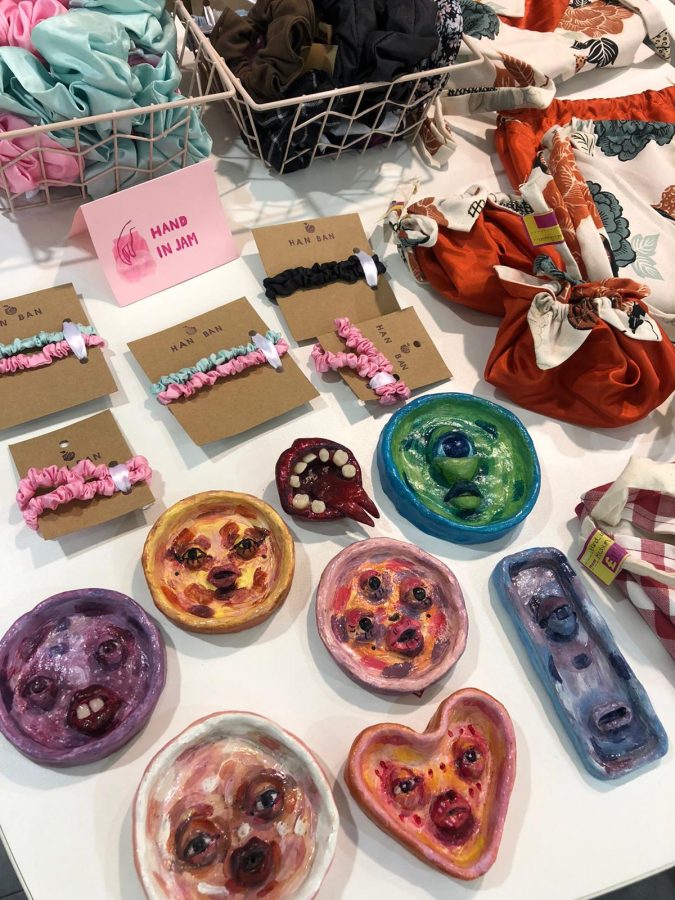 Across social media there are easy to find short tutorials for DIY and crafts. If you are not as confident in making something elaborate, then creating a funny gift may be for you.
"I received a gift from a friend recently that makes me smile every day. They're in New York, so they sent me a mini cardboard cutout of themselves. It's like a personalised elf on the shelf, and easy to make if you have a printer at home," said Cooper.
"There's too many possibilities with DIY. Once you start digging it's endless and Pinterest is a great place to look. I've been super into air dry clay recently.
"The cheapest pack I've found was £3 and it's easy to make a few ash trays, jewellery stands or even clay rings from. Again, Pinterest is your best friend when looking for inspiration.
"I'd say everything I've mentioned is applicable to any level of creativity. Receiving something handmade is a gift enough, whether it's good or bad, it's personal and you put effort into making it.
"But finally a card, be brave, scribble if you want, Picasso made a living off scribbles," Cooper added.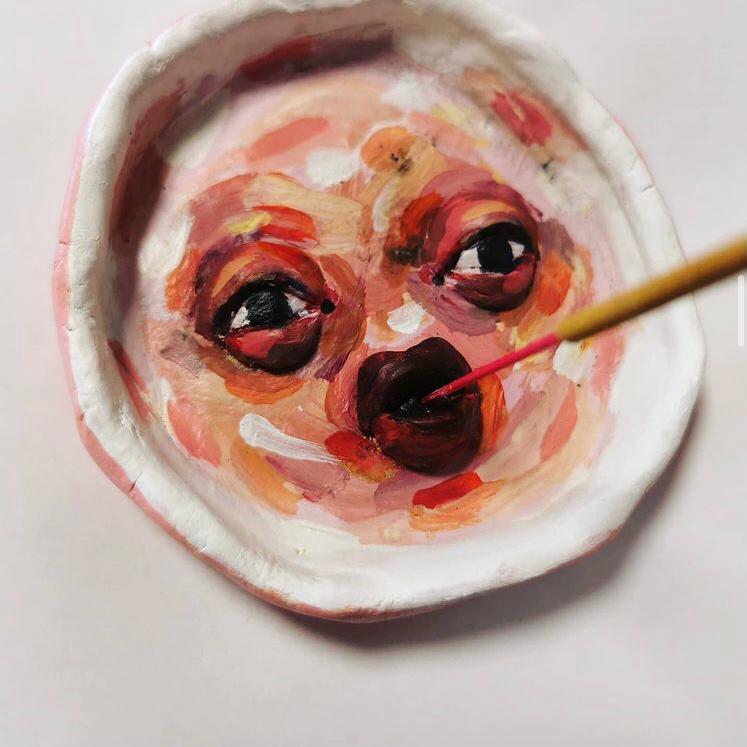 ---
If the person you are giving to is a foodie then illustration animation student, Lucy Daniell, gave this advice: "Keep it simple. Baked goods always go a long way and people appreciate the time you've put in."
A traditional route is also a good one to take. Try making knitted and crocheted items that will last and would look great with a handmade scrunchie.
"Play to your strengths. I love crochet so a lot of my Christmas gifts to people this year will probably be crochet made. Use what you have already to reduce cost and waste. Scraps of material could become scrunchies or cheap long candles can be bent into fun shapes if you heat them in a bowl of hot water," Daniell continued.
---
When it comes to hand making gifts, you can think more personally and create something sentimental that they can keep for a long time, rather than a short-term present.
Fashion promotion and communications student, Lucy Brine, advised: "I'd say a perfect gift that's almost universal is anything involving old photos or memories.
"If you've got pictures of your siblings, friends, whoever your gift is for, a printer, and preferably photo paper too, you can make beautiful, thoughtful gifts with very little in the way of supplies.
"These are often a lot more sentimental than shop bought gifts and save a lot of money too. The great thing about this gift is that you can personalise it depending on the individual's interests and favourite things."
Brine also suggested giving someone an experience: "There are companies which have vouchers for days out, such as spa days or West End theatre tickets. But planning a day out or a weekend away specifically for someone and creating an itinerary to present to them for Christmas would be a lot more personal and additionally allows you to get creative and plan activities they may have always wanted to do."
---
All these ideas can easily be created and show much more thought than generic toys and gifts and this year is a great chance to put in the extra effort and make it a truly special Christmas.