Seven Kingston School of Art (KSA) MFA fine art students exhibited their work at the Saatchi Gallery as part of the London Grads Now. 21 Show.
The exhibition, which began on the November 4, is a selection of work from over 200 MA graduates from seven leading London art schools.
Yi Ling Lai, one of the KU artists, has a wall painting featured at the exhibition.
She said: "I feel extremely honoured and thankful that KU and the Saatchi Gallery gave me this chance to show something alongside other amazing and incredible artists. It just feels like one dream done."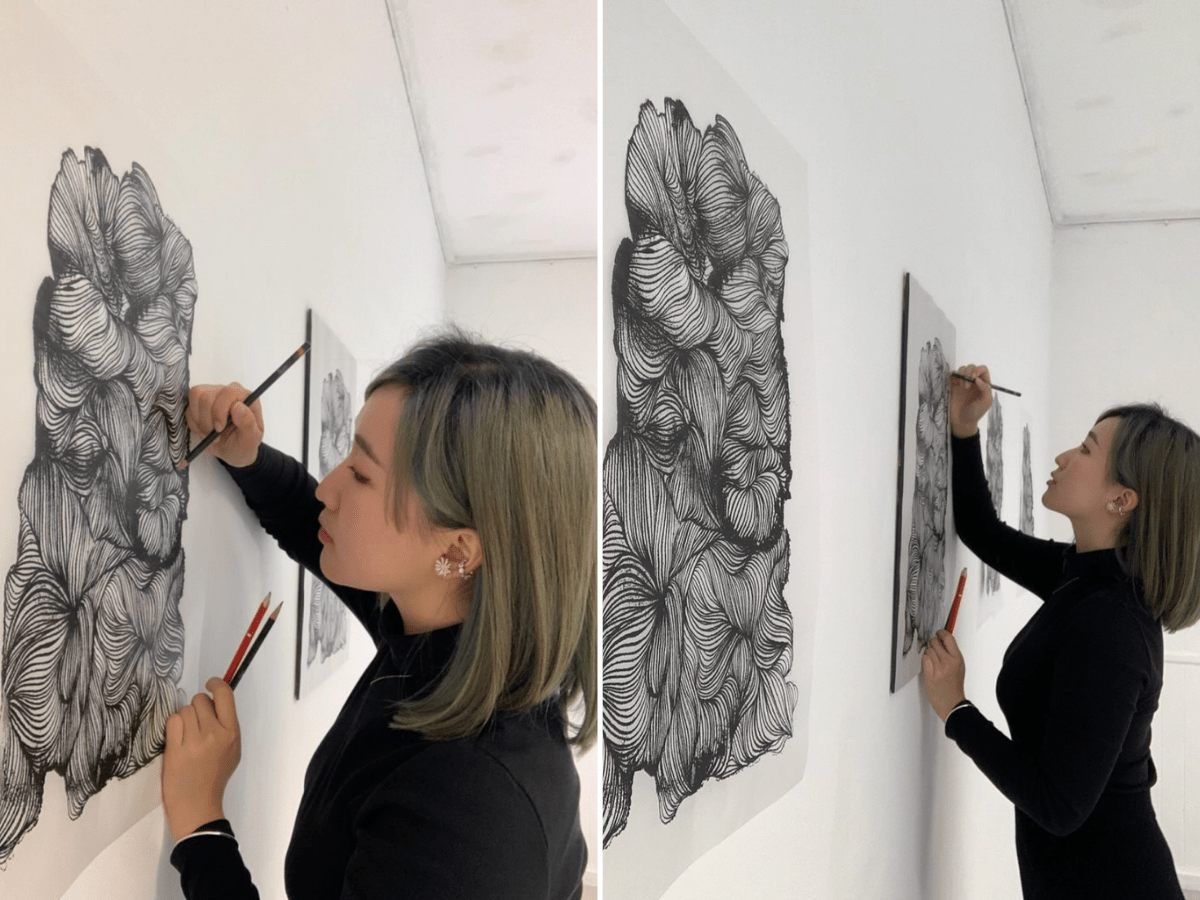 nLai's work is inspired by Chinese calligraphy, something which she picked up properly when she studied Chinese Calligraphy and Chinese Painting at the National Taiwan University of Arts before coming to KSA.
"I use semi-curve style the most. I really like to explore my feelings in Chinese calligraphy and it is also the main thing I considered: how to bring calligraphy, this language, into my painting," she said.
KSA is a new participant in the major exhibition.
The KSA collection was curated remotely by KU fine art alumna Shahrzad Jahan from her home in Tehran, Iran.
"I had to make most of it in my head and trust my imagination that it will turn out well. Overall, it was pleasant to be able to do this and be in touch with Kingston's community even without my physical presence," she said.
London Grads Now. was started due to the unprecedented cancellation of degree shows due to Covid-19.
Jahan said: "I believe it has been a great experience for artists to be able to exhibit in a professional space right after graduation and after so many months in isolation."
This year there are several works being exhibited including photography, painting, sculpture and video, with a dedicated exhibition space allocated to each school.
As well as visual art, there will also be two performances curated by The II Platform, (a curatorial platform co-founded by Jahan) on November 12 and 19 as part of the exhibition.
The exhibition runs until January 16 2022 and tickets can be purchased here.