A recent analysis by Tide Business revealed that tech companies founded by women who studied at Kingston University were the quickest to raise £1m or more.
KU female alumni managed to achieve a £1m mark within 1.3 years on average, leaving University of Edinburgh students in second with 1.5 years to reach such a result.
"Our analysis focussed on graduates who have studied with a UK university between 2000 and 2019 and went on to launch a tech company either in the same year of graduation or afterwards," the official Tide Business website said.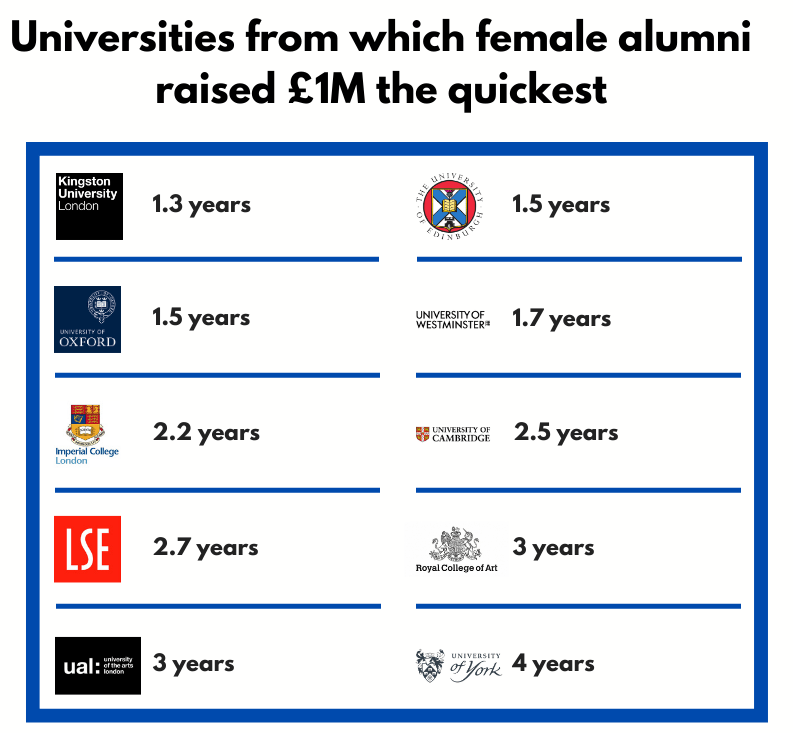 While female alumni from KU ranked first in the table, leaving both Oxford and Cambridge universities behind, male-founded companies did not do so well over the period and did not even make the Top 10.
Brunel University ranked quickest for male entrepreneurs achieving this level of funding. Its students, on average, managed to raise £1m or more within 1.3 years.
Overall, Kingston University's alumni were ranked sixth between all alumni to raise £1m or more. On average it took 1.9 years for students to raise a seven-figure number after graduating from KU.