KU men's football first team ran out 5-4 winners in a thrilling friendly against local rivals Roehampton at Tolworth sports ground on Wednesday.
Both teams made a slow start to the game with few early chances but then Kingston deservedly took the lead in the 34th minute through Kelvin Adeji who was the first to react to a free-kick which Roehampton failed to clear.
Roehampton got their equaliser in the 38th minute after a mistake by Kingston centre back Tyler Kerlow-Stewart but Kingston responded a minute later with Adeji slotting a calm finish into the Roehampton net.
Adeji then provided a brilliant assist for Teo Ayodeji-Ansell to score Kingston's third of the afternoon as the first half ended on a thrilling note with four goals in eight minutes.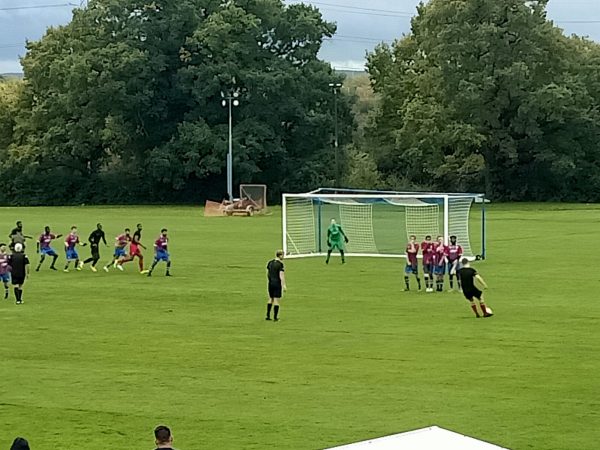 Roehampton made a bright start to the second half and turned the game on it's head scoring three goals in quick succession to take the lead in the 76th minute, pouncing on Kingston's vulnerability defence.
Roehampton looked confident in closing out the game until their goalkeeper made a poor error in the 88th minute, failing to hold on to the ball and Adeji followed up a loose ball to score.
It got worse for the away team in the last minute of the game when Kingston were awarded a penalty that Ajedi slotted away to score his fourth and Kingston's fifth goal of the afternoon.
"The lads were great and a win over your local rivals is always sweet. We still need to work on our defending but it was great to watch such a competitive and tough game today."

Kingston coach Besim Ali
Ajedi was the MOTM for Kingston, scoring four and assisting one while his opposite number, Abdul Rehman, scored a hat trick for Roehampton.